EBay tweaks feedback, but 'no negatives' is here to stay
Merchant complaints have prompted eBay to make a few changes to its new feedback system, but the most controversial aspect - preventing sellers from leaving negative ratings for their buyers - has been a success, eBay says.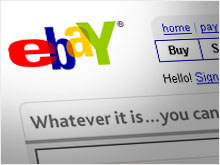 (Fortune Small Business) -- In response to complaints from its merchants, eBay (EBAY, Fortune 500) is tweaking the controversial feedback policy it unveiled this spring. Starting next month, neutral ratings will no longer negatively impact users' feedback ratings; eBay will also allow buyers to withdrawal negative marks once a dispute with a seller is resolved. But the most controversial part of eBay's changes - blocking sellers from leaving any rating but a positive one for their buyers - is here to stay, eBay executives say.
By the end of August - an exact date has not yet been set - eBay will stop counting "neutral" ratings in computing a user's feedback percentage, the score that tallies up positive and negative ratings left by other users involved in their transactions. Another major change is on the horizon: By Oct. 31, eBay says it will grant buyers and sellers the power to change feedback ratings they have left for other members. EBay has had a longstanding policy of removing neutral or negative feedback left by buyers who have violated eBay policies, such as by not paying for an item they've won in bidding, but this change will mark the first time users will be able to directly alter, not just withdraw, their feedback ratings.
These changes were motivated by complaints from sellers frustrated with various aspects of the comprehensive feedback changes eBay introduced earlier this year. Beginning on May 19, eBay banned sellers from leaving any rating for buyers other than a positive one - a change merchants complain shifts the balance of power too heavily toward buyers. Since the change, eBay executives say the site has seen a notable decline in the number of neutral ratings left by buyers - a point the company takes to indicate that buyers who may have in the past been afraid to leave negative feedback for fear of seller retaliation are now being honest about their experiences.
"We have the confidence to say that neutrals now really mean that the buyer has had a neutral experience," said Usher Lieberman, the firm's senior public relations manager.
However, eBay does not intend to reverse its decision to let sellers only leave positive feedback.
"We haven't seen massive buyer abuse," said Brian Burke, eBay's director of global feedback policy. EBay did see a spike in the number of neutral and negative feedback ratings left immediately after its feedback changes took effect in mid-May, but by June the rates had returned to the same levels eBay saw before the change. The rate at which sellers are filing unpaid item claims has also remained flat.
However, some small sellers say they're seeing worrying changes in buyer behavior under the new system. During the first month of eBay's new system, seller Elaine Cooke had three buyers win items and then not pay for them; over the nine years she's been selling on eBay, she previously averaged just one unpaid item a month. The increase may seem small, but it was a sharp change for Cooke.
"I'm friendly to buyers and talk to them a lot, so this was really unusual for me," she said. Cooke typically makes $1,500 a month from Franklin, Tenn., selling horse equipment on eBay. To her, the new system sends the message to buyers that they can neglect paying their bills without any negative-feedback repercussions.
"They can say and do whatever they want without risk," she said.
Laurie DeAgostino, a merchant in Duncansville, Pa., also noticed an increase in non-paying bidders in May. After two years at a steady monthly rate of one to three delinquent bidders, the number she had jumped to 10 that month.
"I figured it was a direct link to [the new feedback policy]," said DeAgostino, who sells between $3,000 and $5,500 worth of clothing on the site. "Bidders can change their minds and get out of it without paying or risk of consequence."
For DeAgostino, the spike was short-lived: In June, her unpaid-item count returned to its more typical one, an indication that eBay's changes may not have the drastic impact she initially imagined.
She says she's "ecstatic" to hear that neutrals will no longer negatively impact her feedback percentage, but she still thinks eBay needs to rethink is detailed seller ratings (DSRs), another aspect of eBay's recent changes that are spooking small merchants. EBay's DSR system allows buyers to rate vendors on a five-star scale in four areas: communication, item description, shipping and handling, and shipping time. Those ratings are then used to set preferential search-results placements and other eBay perks. DeAgostino and other merchants worry that users won't appreciate the outsize impact fine variations in ratings can have on sellers.
"Although the only visible difference between leaving a five-star and a four-star DSR is the word 'very,' the impact on the seller is huge," said DeAgostino, 40. "A buyer may not want to leave a five because they think no one's perfect, but a four can hurt a seller's visibility in a Best Match search and eligibility to become a PowerSeller. That's just not clear in the wording of the DSRs."
Patti Freeman Evans, a retail analyst for JupiterResearch (JUPM), says she doubts seller frustrations will take much of a toll on eBay's bottom line.
"EBay is still a very good environment for small sellers to gain exposure and capture traffic, which can be very hard and expensive for them to drive themselves," Freeman Evans said. "It's not going to be any easier for them by virtue [of the new feedback policy], but I don't think it locks them out entirely."
For some merchants, like Robert Robison, the numerous policy changes have rendered eBay an unpredictable business partner.
"I really don't trust the company," said Robison, a 46-year-old body jewelry retailer who has made over 6,500 sales since he started auctioning items on eBay four years ago. The Alstead, N.H., entrepreneur has drastically decreased his listings from 1,200 to 100 since May and plans to peddle most of his wares on competitor sites, including iOffer, OnlineAuction, and eCrater.
"With the new system and the amount of changes going on at eBay, a seller can't help but mistrust the company," he said.

To write a note to the editor about this article,
click here
.



My dream is to launch my own business someday. Now that it's time to choose a major, I'm debating if I should major in entrepreneurial studies or major in engineering to acquire a set of skills first. Is majoring in entrepreneurship a good choice?
More
- Spate, Orange, Calif.

More Small Business

Next Little Thing 2010