The 'it-coulda-been-worse' market
Wall Street's been in a better mood the past few days but there is still skepticism about whether the worst is really over just yet.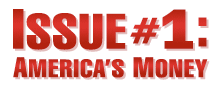 Issue #1: America's Money - Everyday on CNN
NEW YORK (CNNMoney.com) -- JPMorgan Chase's profits plunged more than 50%. Continental Airlines reported a loss.
But this was initially cause for celebration on Wall Street today because JPMorgan's (JPM, Fortune 500) profits didn't fall as much as analysts were expecting and Continental's (CAL, Fortune 500) loss wasn't as large as forecasts.
Shares of JPMorgan Chase rose nearly 10% Thursday morning and Continental's stock rose 4% at the open.
Welcome to the "it-coulda-been-a-lot-worse market."
For the second consecutive day, stocks are rising on news that - while not good - is not as bad as the most bearish doom-and-gloomers feared.
Yesterday, regional bank Wells Fargo (WFC, Fortune 500) reported a 22% profit decline. But it was a smaller drop than expected. Its stock surged more than 30%.
And airlines Delta (DAL, Fortune 500) and American (AMR, Fortune 500) also posted results better-than-forecasts yesterday that sent their stocks skyrocketing.
So is this a sign that the worst is over for stocks?
It's hard to say. It's certainly encouraging that banks and airlines, two of the more battered industries out there, are showing signs of life. That could mean that the risk of more bad-loan losses and high jet fuel costs may already be baked into the stock prices.
The slide in oil prices over the past few days is good news for companies and consumers.
And earnings from some other companies outside of finance and the friendly skies are holding up well. Dow component United Technologies reported a 11% jump in profits this morning, better than expected. And Coca-Cola's earnings, after backing out a one-time charge, also reported higher-than-anticipated profits.
Not so fast...
But there are still some who doubt that the mini-rally of the past two days is for real.
"Investors should distinguish between volatility (which will be present for a while) and downside risk (much lower than last summer)," wrote analysts for National Bank Financial in Montreal in a note to clients Thursday morning. "Though we are no longer grizzlies, we are not yet ready to become cheerleaders for U.S. equities. Some of the ingredients of a sustainable rally are still missing."
Others pointed out that a rule change from the Securities and Exchange Commission cracking down on "naked" short selling - i.e. selling shares short without actually borrowing them first - is the real reason stocks are heading higher, not necessarily a new sense of optimism.
"The SEC changing the naked short rules is a prime reason for this rally," said Phil Dow, director of equity strategy for RBC Wealth Management.
He said that stocks may have more room to run higher in the next few days since the SEC's rule change may make it harder for hedge funds to short sell stocks. In addition, some traders that are already short may be forced to buy back stocks to cover their positions.
But that's not necessarily a sign that investors are now suddenly more optimistic.
And even the earnings for United Technologies and Coca-Cola, when looked at more closely, display some things to be concerned about.
United Technologies (UTX, Fortune 500) said that although revenue rose 13% in the second quarter, 5% was simply due to currency exchange rates - i.e. the weaker dollar. And at Coke (KO, Fortune 500), the strong results were largely due to a healthy increase in volume outside the United States. In North America, volume was flat.
In other words, both companies are depending on overseas growth to help counteract the weakness in the domestic economy.
But it's starting to look like other economies around the globe, including Europe and even emerging markets like China, are starting to slow due to high commodity prices.
That would not be good news for U.S. companies, particularly large multinationals that have become increasingly dependent on Asia and Europe for sales.
So as much as I'd love to declare that the bear is going into hibernation, I can't help but think that the market may continue to be rocky over the short-term. Heck, the rally on Thursday was having trouble really kicking into gear.
Stocks pulled back from their initial highs in the late morning as oil prices moved higher again but then rose sharply once oil retreated. Still, Coke, despite its better-than-expected results, fell 4%.
It's going to take more good news to convince the many bears still out there that the market really has bottomed.
"The patient may live," Dow quipped. "But you are going to need to have better indications that the worst is over in the credit crisis, better visibility on earnings and more moderation in the price of oil."
Issue #1 - America's Money: All this week at noon ET, CNN explains how the weakening economy affects you. Full coverage.
Have you had to raise cash this year for an unexpected expense? We're looking for people who got the cash by doing one of the following: Took out a home-equity loan, borrowed money from family or friends, borrowed against a retirement account such as a 401(k), sold a life-insurance policy. Is that you?
Drop us a line at realpeople@moneymail.com, and you may be spotlighted in Money magazine and on CNNMoney.com. Please tell us why you needed the cash, how much cash you raised by doing it, when you did it and if you were happy with your decision. Also please include your name, age, city, contact information and a recent family photo.

Features

These Fortune 100 employers have at least 350 openings each. What are they looking for in a new hire? More

It would be the world's second-biggest economy. See how big companies' sales stack up against GDP over the past decade. More