'Microhoo' saga isn't over yet
Even though Yahoo has settled with activist shareholder Carl Icahn, Microsoft is still circling. And Jerry Yang's job may not be safe.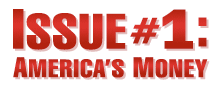 Issue #1: America's Money - Everyday on CNN
NEW YORK (CNNMoney.com) -- There's a new twist in the Microhoo takeover saga and Wall Street is busy trying to figure out what it means.
Yahoo announced this morning that it had agreed to name shareholder activist Carl Icahn, who owns about 69 million shares of Yahoo (YHOO, Fortune 500), to its board.
Icahn, in turn, is ending his proxy fight for the company and will no longer seek to unseat Yahoo's board at the company's shareholder meeting on Aug. 1. But Yahoo also agreed to expand its board from nine members to 11 and choose two people from Icahn's list of board candidates.
Icahn had been hoping to replace Yahoo's management team so he could then negotiate a sale of the company to Microsoft (MSFT, Fortune 500), which has made two offers to Yahoo that Yahoo CEO Jerry Yang and chairman Roy Bostock have rejected.
On the one hand, the fact that Icahn appears willing to settle for less-than-full control of Yahoo suggests that he's no longer as hell bent on a sale of the company to Microsoft and may be willing to go along with Yahoo's plan to forge a deeper alliance with top search rival Google (GOOG, Fortune 500).
As such, shares of Yahoo fell about 3% Monday morning. Microsoft's stock was up slightly, a possible sigh of relief from investors that the company isn't going to be spending more than $40 billion on Yahoo.
"A deal with Microsoft isn't dead but it's certainly less likely over the near-term," said Scott Kessler, an equity analyst with Standard & Poor's.
Kessler, added though, that he did not expect Microsoft to go away for good.
"Microsoft has pursued Yahoo now for the better part of two years. Just because their ally Carl Icahn has aligned himself more squarely with Yahoo's management does not mean that a deal won't eventually happen," he said.
In fact, if recent history is any guide, Icahn might actually be able to convince Yahoo to start talking to Microsoft again.
Last year, software company BEA Systems rejected a takeover bid from Oracle (ORCL, Fortune 500). But after Icahn, BEA's largest individual shareholder, threatened to launch a proxy fight for the company's board, BEA reconsidered and wound up agreeing to sell out to Oracle.
Stifel Nicolaus analyst George Askew suggested in a report Monday morning that the presence of Icahn on the board could entice Microsoft to make another offer to Yahoo.
"The new board structure may bring Microsoft back to the negotiating table to discuss a major transaction with Yahoo including the acquisition of the company or the acquisition of Yahoo!'s search business," he wrote. "The settlement provides an opening for Microsoft to reopen talks."
At the very least, Yahoo will need to make some big changes. Raising a ruckus before finally compromising may be Icahn's MO as of late - but he also has shown that when he settles with a company, he expects immediate action.
Two years ago, Icahn sought to break up Time Warner (TWX, Fortune 500), the parent company of CNNMoney.com, and went as far to name a list of candidates for the company's board.
Icahn ultimately decided to drop that proxy fight as well. But Time Warner wound up agreeing to many of Icahn's demands. It increased its stock buyback program and announced plans to aggressively cut costs.
And earlier this year, Icahn dropped his proxy battle for Motorola (MOT, Fortune 500) a few weeks after the company decided to spin-off its cell phone business, a move that Icahn had been advocating for more than a year.
So Yahoo is going to need to prove to Icahn that it does have a strategy to get back on track.
Askew wrote that Yahoo could announce plans to sell off its Asian Internet assets and launch a big stock buyback program as soon as tomorrow, when the company is set to report its second-quarter results.
But even if it doesn't disclose any bold moves tomorrow, Yahoo will need to prove to investors (and Icahn) that it can justify remaining independent.
Considering that Google missed its earnings estimates last week, it may be tough for Yahoo to meet expectations. Analysts are looking for a profit of 12 cents per share.
"Given the macroeconomic backdrop and the considerable distractions with Microsoft, people are not expecting much from Yahoo this quarter," Kessler said.
And if Yahoo really disappoints Wall Street, Icahn may put more pressure on his future fellow board members to oust Yang.
"One of Icahn's refrains had been that he wants Yang replaced with a more experienced CEO since Yang, while a great engineer, is not a manager with operational acumen," Kessler said. "Change at the top is something that might be sought after if Yahoo has a bad quarter."
So stay tuned. The Microhoo soap opera is far from over.
Issue #1 - America's Money: All this week at noon ET, CNN explains how the weakening economy affects you. Full coverage.
Have you had to raise cash this year for an unexpected expense? We're looking for people who got the cash by doing one of the following: Took out a home-equity loan, borrowed money from family or friends, borrowed against a retirement account such as a 401(k), sold a life-insurance policy. Is that you?
Drop us a line at realpeople@moneymail.com, and you may be spotlighted in Money magazine and on CNNMoney.com. Please tell us why you needed the cash, how much cash you raised by doing it, when you did it and if you were happy with your decision. Also please include your name, age, city, contact information and a recent family photo.

Features

These Fortune 100 employers have at least 350 openings each. What are they looking for in a new hire? More

It would be the world's second-biggest economy. See how big companies' sales stack up against GDP over the past decade. More