Oil: What goes up...
After months of rising oil prices, crude has finally started to fall from record levels. Is it possible that oil below $100 and gas under $4 a gallon are in sight?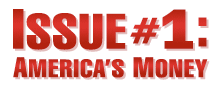 Issue #1: America's Money - Everyday on CNN
NEW YORK (CNNMoney.com) -- Oil's on sale!
Okay, not really. At about $124 a barrel, crude is still up substantially from a year ago. But it's down 15% in just a couple of weeks, and the threat of $150 oil has faded for now.
The stock market has taken notice. Despite some not-so-great news from many banks, stocks overall have rallied.
So why is oil falling? And can it continue to do so?
There's a simple answer to the first question: Oil prices are down sharply because oil prices were up sharply.
The spike in oil has hurt consumers around the globe. So demand for oil is finally starting to cool. Oil prices have fallen as a result. And stocks have gained ground.
"It's a circular phenomenon. Oil prices go up and it affects consumer confidence and stocks go down. When oil goes down, consumer confidence increases and stocks go up. It's a little bit of a see-saw," said Brandon Thomas, chief investment officer of Portfolio Management Consultants, investment arm of Envestnet Asset Management in Chicago.
With that in mind, there is a growing sense that oil could keep heading lower.
Some experts think that demand from emerging markets, most notably China, may finally slow down because of how high prices are.
"The ever deteriorating demand picture in the U.S. only seems to be getting from bad to worse and this contagion may even be spreading to China, the dynamo of demand growth," wrote Nauman Barakat, an energy trader at Macquarie Futures, the trading arm of Macquarie investment bank, in a report Thursday morning.
What's more, Stephen Schork, editor of oil industry newsletter The Schork Report, pointed out in his Thursday report that the fact that oil is below $125 is an important psychological milestone.
"We closed last night closer to $100 than $150 for the first time in seven weeks. We are closer to double-digit crude oil than some may want to admit," Schork wrote.
Still, some say that oil will probably need to go below $100 to truly help the economy and convince investors that the recent stock market rally is for real.
"Oil at $125 is heck of a lot better than oil at $145 but it is still way too high," said Stuart Hoffman, chief economist for PNC Financial Services Group in Pittsburgh.
"I think oil will go down to below $100 over the next six to nine months due to lower demand. And if that happens, stocks should go back up and the economy may avoid a global recession," Hoffman added.
As for the United States, the most important number to keep an eye on probably won't be oil but rather the price of gas. With oil heading lower, gas prices have come down too.
According to the latest daily survey from the American Automobile Association (AAA), the average national price of gasoline fell for the seventh consecutive day Thursday, hitting $4.026 a gallon.
So if we can get to a point where the price of gas begins with a 3 and not a 4, that would be significant.
"Consumers are concerned about paying more at the pump. Once you break down below the $4 gallon threshold that might be a real boost," said Thomas. "That seems to be the psychological barrier for people. If we can get below that it will help the economy overall."
Hoffman thinks that more declines in the price of oil and gas over the long haul are in the cards but warns that it could still be a bumpy ride for consumers and investors over the next few months.
Supply is the other key part of the oil price equation. So if anything happens to disrupt supply, say a hurricane hitting the Gulf of Mexico or increased tension with Iran, oil prices could spike higher again in the short-term.
"I'm not sure if oil has peaked. It will be a back and forth process and oil probably won't go straight down," Hoffman said. "But oil has already done so much damage to the global economy. We are past the point where oil prices were just threatening global economic growth."
And it goes without saying that a further retreat in oil and gas prices would be a welcome relief for many.
Issue #1 - America's Money: All this week at noon ET, CNN explains how the weakening economy affects you. Full coverage.
Have you had to raise cash this year for an unexpected expense? We're looking for people who got the cash by doing one of the following: Took out a home-equity loan, borrowed money from family or friends, borrowed against a retirement account such as a 401(k), sold a life-insurance policy. Is that you?
Drop us a line at realpeople@moneymail.com, and you may be spotlighted in Money magazine and on CNNMoney.com. Please tell us why you needed the cash, how much cash you raised by doing it, when you did it and if you were happy with your decision. Also please include your name, age, city, contact information and a recent family photo.

Features

These Fortune 100 employers have at least 350 openings each. What are they looking for in a new hire? More

It would be the world's second-biggest economy. See how big companies' sales stack up against GDP over the past decade. More