Weak economy takes bite out of casual dining
Families are opting for cheaper alternatives as rising food prices drag down mid-level restaurant sales.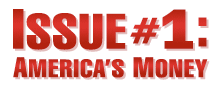 Issue #1: America's Money - Everyday on CNN
NEW YORK (CNNMoney.com) -- Economic weakness and food inflation are hurting casual dining restaurant chains, according to industry watchers, as families shun moderately-priced restaurants for cheaper alternatives.
Restaurants claimed a big casualty Tuesday, when S&A Restaurant Corp., owner of chains including Bennigan's Grill & Tavern and Steak & Ale, said it filed for Chapter 7 bankruptcy. The private company, which owns hundreds of restaurants, said it was shutting its doors.
Analysts say the industry has been declining for years, despite the National Restaurant Association's current projection that sales will increase 4.4% this year.
The National Restaurant Association said it took into account the current economic conditions when preparing the 2008 Restaurant Industry Forecast and continues to project moderate growth, though less than in previous years.
"The absolute sales are up for the restaurant industry; that's because new units are opening," said Lynne Collier, restaurant analyst for Keybanc Capital Markets. "But when you look at same-store-sales, that has been negative for the industry for quite a while now."
Collier said that same-store-sales, a measure of locations that have been open for at least one year, were flat in 2006, down 1.1% in 2007, and down 1.1% year-to-date. This is in spite of a slight uptick in May, which she attributed to the government's stimulus checks.
Subprime crisis and inflation
The biggest declines, according to Collier, are occurring in states hard-hit by the subprime-related real estate fallout, such as California, Florida, Nevada and Arizona.
"That tells me that subprime in the real estate market is the number one factor that is dragging down sales for the restaurant business," she said.
Rising gasoline and food prices have also taken a toll, said Bryan Elliott, restaurant analyst for Raymond James. Elliott said consumers' purchasing power began to "slow noticeably" when gas prices shot up in the spring of 2006. Later in 2006 and into 2007, he said the "ethanol-derived jump in food prices" cut into the industry's bottom line.
"The combination of those two things have been a big factor in the shrinkage of purchasing power," said Elliott. He said these factors led to Ruby Tuesday's (RT) 10% decline in average sales per store over the two years, and the 10% decline for The Steak n Shake Company (SNS) since 2005.
Discount and value
But low-cost fast-food chains like McDonald's (MCD, Fortune 500) are thriving, analysts say.
Collier said "quick service" restaurants like McDonald's are attractive to families because they tend to cost less than sit-down casual dining restaurants like Bennigan's. Quick service restaurants also have added salads and chicken meals that have increased their "price value perception," according to the analysts.
This perception of "value" is also why Darden Restaurants (DRI, Fortune 500), owner of Olive Garden and Red Lobster restaurants, is doing well, said Elliott, even though they are part of the hard-hit casual dining segment.
"[Olive Garden] appears to be gaining share through a strong value message," he said, who praised the company for its effective advertising and marketing. "All-you-can-eat bread sticks and salad creates a perception of lots of value for the money."

Features

These Fortune 100 employers have at least 350 openings each. What are they looking for in a new hire? More

It would be the world's second-biggest economy. See how big companies' sales stack up against GDP over the past decade. More