Wishing on a fallen Starbucks
It's been a painful year for the coffee chain. But Howard Schultz has already made a lot of tough decisions to get the company back on track.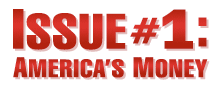 Issue #1: America's Money - Everyday on CNN
NEW YORK (CNNMoney.com) -- Starbucks has fallen on hard times lately. The company is closing stores, laying off thousands of workers and struggling to convince consumers during these uncertain economic times that its pricey lattes and frappuccinos are worth it.
The coffee kingpin will release its fiscal third-quarter earnings after the closing bell today. And analysts don't expect a strong quarter -- consensus forecasts call for earnings of 18 cents a share, down about 14% from the same period last year.
But regardless of what the company reports this afternoon, it might finally be time for investors to take a chance on Starbucks' beaten-down stock. Shares of Starbucks (SBUX, Fortune 500) have fallen nearly 25% so far this year and are about 50% off their 52-week high.
It seems that founder and CEO Howard Schultz has already made many of the tough decisions that could lead to the company eventually getting its groove back.
The decision to close 600 stores was the right one. Starbucks seemed to be expanding just for the sake of growing -- with little regard for profits or common sense.
It brings to mind the hilarious joke from the mockumentary "Best in Show" about a married couple meeting at Starbucks...but not at the same Starbucks. The woman said she was sitting at a Starbucks and saw her future husband across the street at another Starbucks. It's funny because it wasn't that far from reality.
And while Starbucks used to claim that its aggressive pace of new store openings wouldn't cannibalize sales at existing Starbucks, it got to a point where that clearly was no longer the case.
But new stores weren't the only problem. Starbucks also lost its focus on coffee and tried to peddle food, DVDs and other non-caffeinated beverages. The company tried to do too much...and alienated many core customers in the process. So Schultz' moves to focus more on coffee again should eventually pay dividends.
"With the return of Schultz to the CEO position and the significant changes he has made, the company can start to generate better numbers," said Morris Mark, president of Mark Asset Group, a New York-based hedge fund firm that has bought more shares of Starbucks in the past two months.
Yes, the company may continue to post some disappointing sales and profit results for a time. This may already be priced into the stock though.
Shares trade at just 16 times earnings estimates for fiscal 2009, which ends next September. That isn't too much to pay if you believe the company will bounce back.
To that end, despite all the bad news, analysts still expect Starbucks to report earnings growth of 13.5% in fiscal 2009 and annual earnings increases of about 17%, on average, over the next few years.
"Starbucks is a very very good contrarian play. It's out of favor and there a lot of headwinds because of the weakness of the consumer," said Craig Hodges, co-manager of the Hodges Fund, a mutual fund which owns the stock. "But now is a good opportunity to build a position."
Starbucks is not getting enough credit for its growth outside the U.S., adds Mark at Mark Asset Group. Revenues from international stores accounted for about 20% of sales in the first quarter. And despite problems with saturation in the U.S., there is still room for growth abroad.
"The valuation doesn't reflect the fact that Starbucks is a true world-class franchise," he said. "It's being traded like just any other retail stock."
Finally, recent history suggests that retailers who've lost their way can recover some of their past glory if they have smart managers willing to make bold decisions.
Just look at what's happened with Wal-Mart (WMT, Fortune 500) and McDonald's (MCD, Fortune 500) lately. Wal-Mart recently decided to start cutting back on its own aggressive expansion. And McDonald's made several changes to its menu in order to focus more on healthier fare like salads.
And shares of Wal-Mart and McDonald's are the two best-performing stocks in the Dow over the past 12 months: Shares of the two companies are each up nearly 25% during that time frame.
Sure, the fact that both McDonald's and Wal-Mart also focus on cost-conscious customers is helping them this year as many consumers trim their budgets. But the resurgence of McDonald's and Wal-Mart also does show the power in a strong, well-recognized brand name.
Starbucks, as most top consumer companies eventually do, has finally hit that stage where its growth caught up to it. But that just means the company will now need to go through a transition, not that it is heading to the retail graveyard.
"We do equate Starbucks to what was going on with McDonald's a couple of years ago," Hodges said. "There is similar potential at Starbucks for a turnaround but it will take time to right the ship."
Issue #1 - America's Money: All this week at noon ET, CNN explains how the weakening economy affects you. Full coverage.
Have you had to raise cash this year for an unexpected expense? We're looking for people who got the cash by doing one of the following: Took out a home-equity loan, borrowed money from family or friends, borrowed against a retirement account such as a 401(k), sold a life-insurance policy. Is that you?
Drop us a line at realpeople@moneymail.com, and you may be spotlighted in Money magazine and on CNNMoney.com. Please tell us why you needed the cash, how much cash you raised by doing it, when you did it and if you were happy with your decision. Also please include your name, age, city, contact information and a recent family photo.

Features

These Fortune 100 employers have at least 350 openings each. What are they looking for in a new hire? More

It would be the world's second-biggest economy. See how big companies' sales stack up against GDP over the past decade. More