Bush pushes Congress on oil drilling
President cites tough times for families in urging lawmakers to allow vote on bill to open ocean drilling.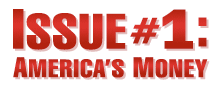 Issue #1: America's Money - Everyday on CNN
NEW YORK (CNNMoney.com) -- President Bush called Wednesday for Congress to allow offshore oil drilling, citing an "urgent" need to reduce pressure on crude and gas prices.
The comments come as lawmakers are debating legislation to expand domestic oil drilling. The Senate, which is set to begin summer recess after this week, has been gridlocked for days on various energy bills.
Bush criticized Democrats who he said are refusing to allow a vote on legislation to expand domestic oil drilling.
"American drivers are counting on Congress to lift the ban and so are American workers," Bush said.
Congressional Republicans said they want an open debate and accuse Democrats of trying to limit amendments to avoid a vote on offshore drilling - an assertion the Democrats deny.
"I've lifted the ban, I've done my part," Bush said. "All Democrats have to do is allow a vote, they should not leave Washington without doing so," he said.
Bush said that high gas prices are cutting into consumers' food and housing budgets.
"The time for action is now, this is a difficult period for millions of American families," Bush said.
Democrats respond
In a statement issued Wednesday, Senate Majority Leader Harry Reid said the Senate should not take advice from "the president with the worst energy record in generations."
Reid, D-Nev., suggested the president instead focus on releasing oil from the strategic oil reserve, speeding up production in areas already open for drilling and cracking down on oil traders.
"He has shown no interest in doing anything but continuing more of the same failed policies that have produced the highest oil and gas prices ever," Reid said.
Reid on Monday offered Republicans a chance to vote this week on four GOP-backed amendments, including one that would expand offshore oil drilling.
He said Democrats would allow votes on GOP amendments that would permit new drilling on the outer continental shelf; the development of oil shale in Western states; construction of new nuclear power plants; and broader legislation that Republicans have dubbed "find more, use less."
That legislation includes expanded offshore drilling, conservation initiatives, the improvement of battery technology, and language to curb speculation in the oil futures market.
Oil prices rallied as much as $5.20 a barrel Wednesday after a surprise decline in the nation's gasoline stockpile, and a forecast from Goldman Sachs that said crude could hit $149 a barrel by year's end.
Light, sweet crude for September delivery settled up $4.58 to $126.77 in New York, the biggest one-day gain since July 10. It had traded as low as $120.97 earlier in the day.
A report from the U.S. Energy Department showed a 3.5 million barrel decrease in gasoline supplies, and a decline of 100,000 barrels of crude oil.

Features

These Fortune 100 employers have at least 350 openings each. What are they looking for in a new hire? More

It would be the world's second-biggest economy. See how big companies' sales stack up against GDP over the past decade. More