Economy grows, but warnings sound
Recent growth is boosted by stimulus checks, but still lags forecasts. Last quarter of '07 is revised down - first negative period since 2001 recession.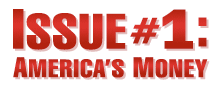 Issue #1: America's Money - Everyday on CNN
NEW YORK (CNNMoney.com) -- The economy, boosted by $90 billion in stimulus checks, grew at a faster pace in the spring but not as strongly as expected, the government reported Thursday.
The Commerce Department also lowered its readings on growth in the two previous quarters, resulting in the first contraction in the economy since the 2001 recession. The report is likely to spur further debate over whether the economy has fallen into a recession.
The gross domestic product, the broadest measure of the nation's economic activity, grew at an annual rate of 1.9% in the three months ended in June. That's up from a revised 0.9% growth rate in the first quarter.
Still, the reading was weaker than expected, as economists surveyed by Briefing.com had forecast growth of 2.3%.
The first-quarter reading was revised lower from a 1% growth estimate a month ago.
The Commerce Department revised the fourth-quarter 2007 reading to a decline of 0.2%. The previous fourth-quarter reading was 0.6% growth.
Tax rebates helped...
Key to second-quarter growth was the economic stimulus program, which boosted consumer spending in the face of higher prices. Also adding to growth were strong exports, which were helped by a weak dollar that made U.S. goods and services more competitive overseas.
"This shows that the stimulus package is clearly working," Commerce Secretary Carlos Gutierrez told CNNMoney Thursday.
"Trade was great. If I could find a stronger word than great, I would use that."
An advisor to Republican presidential candidate John McCain said the GDP report shows the importance of free trade agreements.
"While growth continues to be disappointing, trade provides one of the few bright spots in an otherwise gloomy economic picture, raising questions about Barack Obama's policy of economic isolationism," said Doug Holtz-Eakin, McCain's senior policy advisor on the economy.
Gutierrez conceded that growth is still weaker than the administration would prefer. But he said he's hopeful the stimulus checks will continue to support spending in the second half of the year. He dismissed calls by Democrats, including Democratic presidential candidate Obama, for a new stimulus package.
"This stimulus package is just barely starting," he said. "Let's see how this works before we throw any more short-term money [at the economy.]"
But Jason Furman, Obama's economic policy director, pointed out that a separate report issued Thursday showed that worker pay, when adjusted for inflation, posted the largest drop on record in the second quarter.
"Nothing in today's GDP numbers was positive for families trying to find a job or pay to fill up their tank," he said. "That is why we need a second $50 billion stimulus package that both relieves the burden on middle-class families and helps to jump-start job creation."
...but pessimism about future grows
Despite Gutierrez's optimism about the second half of this year, some economists, most notably Federal Reserve Chairman Ben Bernanke, have expressed worries that with those checks already cashed, spending and economic activity could slow even further.
Gross domestic purchases, a measure of how much American consumers, businesses and governments are buying, fell 0.5%, after a 0.1% rise in the first quarter and a 1% drop in the fourth quarter, a sign of underlying weakness in the economy.
Robert Brusca of FAO Economics described the report as weaker than the 1.9% growth rate would suggest, saying that if it weren't for changes in imports and exports GDP would have declined in the quarter.
"The consumer adds only 1.1 percentage point to overall growth, and this is with a rebate check in hand," he said. "GDP was net negative on the domestic front. As we look to the second half of the year foreign growth is fading so U.S. exports are sure to slow. Also the rebate checks no longer are a factor. Meanwhile the housing sector is still a negative."
Mark Vitner, senior economist for Wachovia, said the report indicates growth is just narrowly above what would be seen in a recession and that domestic demand is at the weakest level seen since the 1991-92 recession.
He said that while stimulus checks helped support spending, most was apparently spent on items such as food and gasoline, rather than big-ticket items. Spending on services by consumers also was weak due to a pullback in travel, Vitner said.
"We have long held that the best measure of the economy most consumers interact with on a daily basis is final sales to domestic purchasers," said Vitner. "On this basis the economy has actually been weaker than it was in the last recession."
Investment in housing fell for the 10th straight quarter, down 15.6% in the second quarter. Housing subtracted 0.6 percentage points from GDP. A weak auto sector subtracted nearly 1.1 percentage points, as spending on autos and parts plunged 9.4% in the face of record high gas prices.
Good news on the inflation front
But the report did include some good news on a closely watched inflation measure, the so called core PCE deflator, which reflects prices paid by consumers on items other than food and energy. The core PCE deflator rose 2.1% annually, down from a 2.3% increase in the first quarter.
Experts say the Fed likes to see that measure rise between 1% and 2%.
The rate of overall price increases also slowed. Overall prices rose 1.1% in the quarter, well below forecasts. Prices increased 2.6% in the first quarter. But other price measures in the report that include food and energy prices showed a jump in overall inflation.
Nonetheless, the Fed is widely expected to leave a key short-term interest rate unchanged at its next meeting on Tuesday. It also held rates steady in May after cutting them seven times between September 2007 and April this year in an effort to spur the economy and help jittery financial markets.
The Fed has a dual mandate to support sustainable economic growth and fight inflation. The central bank typically raises rates when it is more worried about inflation and lowers them when an economic slowdown is the predominant concern.

Features

These Fortune 100 employers have at least 350 openings each. What are they looking for in a new hire? More

It would be the world's second-biggest economy. See how big companies' sales stack up against GDP over the past decade. More