Autos and jobs: Stuck in reverse
The downturn in the auto industry is a big reason behind the weakness in the overall job market.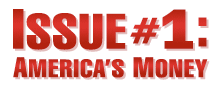 Issue #1: America's Money - Everyday on CNN
NEW YORK (CNNMoney.com) -- The July jobs report is due out Friday, the same day that automakers report their U.S. sales for the month.
It's not a coincidence both are expected to show continued weakness for the U.S. economy.
Economists surveyed by Briefing.com forecast that employers reduced payrolls by 75,000 jobs during the month. That would be the seventh straight month of job losses. So far this year, 438,000 jobs have been lost.
The unemployment rate is forecast to edge up to a four-year high of 5.6%, up from 5.5% the previous two months and 4.7% a year ago.
Meanwhile, auto sales tracker Edmunds.com is forecasting a 3.3% drop in auto sales compared to a year ago. That would mark the ninth straight month that sales have fallen on a year-over-year basis.
It's not surprising that $4 gas and concerns about their jobs have led consumers to slam the breaks on car purchases.
What might be less obvious, given the attention given to how much the economy has been hurt by problems in the housing and financial markets, is how important a healthy auto industry is to the overall jobs market.
Even after years of job cuts and plant closings by U.S. automakers, the automakers, along with their suppliers and dealership networks, are responsible for nearly 3 million jobs according to government figures for June.
But the auto sector has lost 67,000 jobs since the end of 2007, accounting for more than one in seven jobs lost overall during the current jobs slump.
Most of the layoffs have yet to be implemented. Many will come this fall when plants that normally would be gearing up for production of new trucks will be idled due to lack of demand.
So this is likely to be more than just a typical cyclical downturn for the industry. With the Big Three automakers struggling to end years of financial and market share losses and consumers turning towards import brands due to high gas prices, many of the jobs lost now won't be coming back.
And the downturn in Detroit extends far beyond the assembly lines of General Motors (GM, Fortune 500), Ford Motor (F, Fortune 500) and Chrysler LLC, which have all announced plans to cut thousands of hourly jobs and shutter U.S. factories in recent months to deal with the sharp drop in sales.
"It's bad news for the economy," said David Cole, the chairman of the Center for Automotive Research. "These are high impact jobs."
That's because job cuts on the assembly lines are likely to lead to even more layoffs at auto parts makers and other companies that supply the industry, such as steel, aluminum and chemical manufacturers, Cole said.
And even though Toyota Motor (TM) and Honda Motor (HMC) now build a significant number of their vehicles at North American plants, they still use overseas suppliers to a far greater extent than their U.S. rivals. So U.S. suppliers won't really be able to rely on Japanese auto giants for that much more business.
The traditional auto centers of Michigan and Ohio are clearly feeling the most pain. But five other states -- Indiana, Kentucky, Missouri, South Carolina and Tennessee -- count the automotive sector as their largest source of jobs.
In fact, Nissan (NSANY) said Wednesday it is offering buyouts to 6,000 workers at its two Tennessee plants. It is also eliminating a shift due to weak demand for its pickup and SUVs.
What's more, dealerships across the country are cutting staff as they try to adjust to the downturn. And dealerships and parts retailers actually employ more people than the automakers and their parts suppliers.
AutoNation (AN, Fortune 500), the nation's largest auto dealership company, announced in July it would cut about 1,300 positions across the country, even though it didn't plan to close any locations. Smaller dealerships won't be so lucky if this slump continues, according to experts.
"There's simply going to be not enough business for certain dealerships in certain areas of the country to stay in business and be profitable," said Jesse Toprak, chief industry analyst for Edmunds.

Features

These Fortune 100 employers have at least 350 openings each. What are they looking for in a new hire? More

It would be the world's second-biggest economy. See how big companies' sales stack up against GDP over the past decade. More