Conglomerates, we're just not that into you
Wall Street is souring on big, confusing companies. And that's led to more calls for breakups of firms like AIG and GE.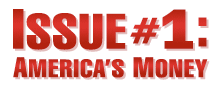 Issue #1: America's Money - Everyday on CNN
301 Moved Permanently
---
nginx
NEW YORK (CNNMoney.com) -- Nobody ever said that valuing a publicly traded company was supposed to be easy. But it shouldn't be as complex, as say, quantum physics either.
With that in mind, more and more conglomerates are facing calls from Wall Street to break up into smaller parts. In other words: Keep it simple, stupid.
AIG (AIG, Fortune 500), the struggling insurance giant, is the latest to come under fire for being too confusing. The Dow component reported a stunning $5 billion loss after the closing bell Wednesday.
That prompted FBR analyst Bijan Moazami to advocate for the company, which owns a property/casualty unit, mortgage insurer, consumer finance division and investment arm, to be split into pieces.
"We have long believed, and we continue to believe, that AIG's sum-of-the-parts valuation is worth substantially more than the current stock price suggests," Moazami wrote in a note to clients Thursday morning. "At this point, we believe that AIG is too big and too complicated for anyone to fully understand and it should be broken up."
So AIG joins an ever-growing list of firms, which also includes General Electric, Citigroup, Motorola, IAC, Cablevision and my parent company Time Warner, that are either facing pressure to break up or have already succumbed to such calls and have started the process of splitting.
GE chairman and CEO Jeffrey Immelt has been constantly fending off calls to unload the company's NBC Universal media arm. Instead, GE (GE, Fortune 500) recently announced it was looking to spin off its consumer and industrial business, the unit that makes light bulbs and appliances.
But with GE's stock down more than 20% so far this year, it seems unlikely that the move to spin off the consumer business will be enough to quiet Immelt's critics.
Citigroup (C, Fortune 500) has been one of the hardest-hit banks during the subprime mortgage meltdown and credit crisis. And that's led the American Federation of State, County and Municipal Employees union (AFSCME), whose various pension funds own a stake in Citi, to call for a breakup.
In a letter to Citi chairman Sir Win Bischoff, AFSCME president Gerald McEntee urged the company to "restore shareholder value that is currently trapped in the sprawling financial supermarket approach."
Motorola, once a leader in the cell phone industry, has fallen on hard times lately. That spurred activist shareholder Carl Icahn to turn up the heat on the company. Motorola (MOT, Fortune 500) finally caved in and agreed this year to spin off the mobile phone unit from the rest of its communications equipment businesses.
IAC, the media conglomerate run by Barry Diller, had long been criticized by Wall Street for being too confusing, since it owned a variety of disparate online and traditional media assets.
Diller finally relented to shareholder pressure last year and announced that IAC (IACI, Fortune 500) would split into five different companies. That split is scheduled to take place sometime this quarter.
Earlier this week, Cablevision (CVC, Fortune 500), the Long Island-based owner of the nation's fifth-largest cable system, several cable networks, Madison Square Garden and the sports franchises that play in it, and newspaper Newsday, announced earlier this week that it is considering spin-offs of one or more of its businesses.
And then there's Time Warner (TWX, Fortune 500). Since Jeffrey Bewkes took over as CEO of the company in January, he's already announced plans to spin off the remainder of the company's majority-owned Time Warner Cable unit to shareholders and recently confirmed that AOL would be split into two separate businesses.
The break-up of AOL could eventually lead to one, if not both, of those businesses being sold, many analysts say.
It all goes to show that companies can only preach the virtues of diversification for so long. At some point, conglomerates can become too big and clunky for their own good.
What all seven companies have in common are stock prices that are in the dumps and lots of bitter investors. Shares of these seven firms have plunged, on average, 37% in the past year and 26% this year alone.
Instead of being rewarded by Wall Street for having a bunch of different parts that will protect them during downturns, conglomerates get penalized for not having a strong focus on just one or two core businesses.
And with so many companies bulking up through mergers and acquisitions in the past decade only to learn that bigger isn't necessarily better, don't be surprised to see more conglomerates being forced to consider breakups to appease angry shareholders.
Issue #1 - America's Money: All this week at noon ET, CNN explains how the weakening economy affects you. Full coverage.

Features

These Fortune 100 employers have at least 350 openings each. What are they looking for in a new hire? More

It would be the world's second-biggest economy. See how big companies' sales stack up against GDP over the past decade. More