Stocks end the week with a bang
The Dow surges 300 points as investors welcome a nearly $5-per-barrel plunge in crude prices and a stronger U.S. dollar.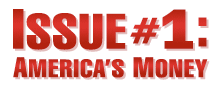 Issue #1: America's Money - Everyday on CNN
NEW YORK (CNNMoney.com) -- Stocks soared Friday, with the Dow industrials spiking more than 300 points, as oil prices slumped almost $5 a barrel to three-month lows and the dollar rallied against other major currencies.
The slide in oil prices, in combination with a strong dollar, helped distract investors from the latest bad news out of the financial sector - including Fannie Mae's steep quarterly loss.
The Dow Jones industrial average (INDU) gained more than 300 points, or 2.7%. The broader Standard & Poor's 500 (SPX) index gained 2.4%, and the tech-heavy Nasdaq composite (COMP) gained 2.5%.
"The stocks most sensitive to oil prices are the ones doing the best today, but it's also a really broad rally," said Robert McGee, portfolio manager at the Dunham Large Cap Value Fund (DNLVX).
A broad swath of stocks benefited, but transportation and consumer issues responded the most.
"Investors are responding to the decline in commodity prices that we've seen recently," said Michael Sheldon, chief market strategist at RDM Financial Group. "They're rotating out of the fundamentally strongest groups and into sectors that may benefit going forward if oil prices continue to retreat."
He said that's partly why big consumer stocks are doing so well. As a group, they've seen disappointing earnings of late, but there may be some optimism that earnings in the fall could pick up, if fuel costs keep retreating.
Those sectors could continue to benefit over the short run, said J. Stephen Lauck, portfolio manager at Ashfield Capital Partners.
"I don't think the U.S. consumer is going to come roaring back, but some of these sectors are really depressed," Lauck said. "So you can have a rally in these areas."
Fuel prices: U.S. light crude oil for September delivery slumped $4.82 to settle at $115.20 per barrel on the New York Mercantile Exchange, hitting three-month lows. Prices fell as the dollar rallied to a five-month high against the euro and worries about a Turkish supply disruption eased. (Full story.)
Oil prices have slipped more than 20% since peaking above $147 a barrel in July.
Should oil prices generally continue to trend lower, that would be a plus for stocks, as it dampens the risk of recession plus inflation, often called stagflation, McGee said.
However, he said he expects oil prices to continue to be volatile. Additionally, even if inflation becomes less of a threat going forward, the housing and credit market malaise, sluggish corporate earnings and slow economic growth will continue to drag on stocks, McGee said.
Retail gas prices dropped more than a penny overnight, extending the downward trend for a 22nd day, according to a survey of gas station credit-card activity. (Full story.)
Dollar comeback: In currency trading, the greenback rallied versus the euro after the European Central Bank's ho-hum outlook on European global growth. The dollar advanced against the yen as well.
The greenback's rise also played a big role in Friday's advance, said Lauck.
Looking forward, "a stronger dollar would be very bullish for stocks in terms of restoring faith globally in the U.S. marketplace," he said.
Should the dollar continue to firm up, it would get more investors overseas that have been sitting on cash interested in moving back into U.S. stocks, he said. It could also bring "an acceleration of strategic purchases," he said.
Stock movers: Companies whose profits are directly impacted by fuel prices led the charge, including truckers, railroads and airlines. The Dow Jones Transportation (DJTA) average gained 4%.
But gains were broad based, with all 30 of the Dow's components rising, including McDonald's (MCD, Fortune 500). The fast-food company said Friday that same-store sales jumped 8% worldwide. (Full story.)
Other big gainers included Boeing (BA, Fortune 500), Citigroup (C, Fortune 500), DuPont (DD, Fortune 500) and Home Depot (HD, Fortune 500).
Home Depot was among many consumer names rallying on hopes that less money spent on fuel will mean more money spent on other things. Lowe's (LOW, Fortune 500) and Best Buy (BBY, Fortune 500) rose, too.
Market breadth was positive. On the New York Stock Exchange, winners topped losers 3 to 1 on volume of 1.25 billion shares. On the Nasdaq, advancers topped decliners by more than 2 to 1 on volume of 2.23 billion shares.
Financials: The sector remained in focus Friday, after Fannie Mae reported a big quarterly loss that was more than triple what analysts were expecting, reflecting ongoing deterioration in housing market conditions.
Fannie swung to a loss of $2.3 billion, or $2.54 per share, due to big reserves for credit losses in the quarter, versus a per-share profit of $1.86 a year ago. Analysts had thought Fannie would lose 68 cents per share.
The mortgage finance behemoth also slashed its quarterly dividend and said it will cut its annual operating costs by 10% as a means of saving money.
Fannie (FNM, Fortune 500) shares slumped 9% in active trade.
Fannie's chief executive warned of steeper credit market losses ahead, echoing the dour outlook of its sister company, Freddie Mac (FRE, Fortune 500), which reported results two days ago. (Full story.)
In other financial sector news, Merrill Lynch (MER, Fortune 500) said late Thursday that it will buy back around $12 billion in auction-rate securities from clients over a one-year period, starting in January. Merrill shares gained 3%.
On Thursday, Citigroup (C, Fortune 500) agreed to buy back more than $7 billion in auction-rate securities, after the New York attorney general accused the company of making "misrepresentations" to investors. Shares jumped 5% Friday.
Other markets: The rally in the greenback Friday pressured oil and a variety of other commodities, which are traded in dollars. COMEX gold for October delivery fell $13.10 to settle at $860.70 an ounce. Silver, platinum and aluminum fell, too.
In the bond market, Treasury prices declined, raising the yield on the benchmark 10-year note to 3.95% from 3.92% late Thursday.
Economy: Second-quarter worker productivity grew at a 2.2% annualized rate, down from the 2.6% growth rate seen in the first quarter and short of analysts' forecasts for a rate of 2.5%.
Another report showed that wholesale inventories rose 1.1% in June, after climbing 0.9% in the previous month. Economists expected inventories would grow 0.6%.

Features

These Fortune 100 employers have at least 350 openings each. What are they looking for in a new hire? More

It would be the world's second-biggest economy. See how big companies' sales stack up against GDP over the past decade. More