Banks line up to make investors whole
NY strikes deal with UBS and Citigroup to buy troubled securities from small investors and charities at 100% of value. Merrill also offers clients money back.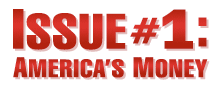 Issue #1: America's Money - Everyday on CNN
NEW YORK (CNNMoney.com) -- If your bank contacts you about a bond-like investment you made some time ago, don't ignore it. You could benefit from an unusual settlement that will allow you to get back 100% of your investment's value.
On Friday, UBS Securities announced that by Jan. 2 it would buy back so-called auction-rate securities from individual investors, charities and small businesses. The move comes a day after Citigroup and Merrill Lynch announced similar deals.
All three firms will buy back the controversial securities at par, meaning retail investors will get back the full value of their portfolios. That covers 80,000 clients at UBS whose holdings are worth more than $11 billion; 40,000 at Citigroup who hold more than $7 billion; and 30,000 at Merrill Lynch who hold $12 billion. UBS (UBS) and Citigroup (C, Fortune 500) will also reimburse all retail investors who sold their securities at a discount after the market for them shut down.
'A most unusual sort of settlement'
"The people are getting their money back," New York Attorney General Andrew Cuomo said Friday.
While Wall Street is no stranger to securities fraud settlements, these deals differ considerably from class-action lawsuits or restitution funds set up by state and federal officials, experts said.
Those agreements usually reimburse investors only part of what they lost - at times only 30 cents on the dollar. If shareholders retrieved 70% of their original holdings, it would be considered an ample award.
"This is a most unusual sort of settlement," said Alan Bromberg, securities law professor at Dedman School of Law, Southern Methodist University in Dallas, referring to the Citi deal. "This would be very generous. You could hardly ask for more."
It's likely superior to what the auction-rate securities holders would have received had they won a class-action suit, said John Coffee, securities law professor at Columbia Law School.
In this case, investment banks ran into trouble when the auction-rate securities market froze this past winter amidst the credit crunch.
Until then, advisers had marketed the investments as a safe, liquid place to stash cash. What many investors didn't fully realize is that the value of their holdings - and their access to it - depended on buyers snapping up the securities at auction. When buyers abandoned the market in February, many investors were unable to draw on their holdings or were forced to sell them at a loss.
Who's next?
More settlements are likely, with Cuomo saying on Friday that his office is continuing to pursue other firms. Lawsuits by state securities regulators in New York and Massachusetts brought about the settlements with UBS and Citigroup.
Merrill's announcement was independent, but the firm had been sued by Massachusetts and was under investigation by Cuomo's office. The New York attorney general said Friday the firm's announcement did not go far enough.
Merrill, which acknowledged Cuomo's efforts to resolve the auction-rate securities problem, said its clients would have a year, beginning on Jan. 15, in which to sell their securities to the firm. Citigroup, meanwhile, said it would make customers whole by Nov. 5.
Citigroup, UBS, and Merrill (MER, Fortune 500) are the three largest participants in the auction-rate securities market, issuing more than half of all auction-rate securities owned by investors, according to the attorney general's office.

Features

These Fortune 100 employers have at least 350 openings each. What are they looking for in a new hire? More

It would be the world's second-biggest economy. See how big companies' sales stack up against GDP over the past decade. More