Small-business owners' outlook bleak
Soft sales, job cuts and weak capital-spending plans have owners hunkering down for continuing economic pain.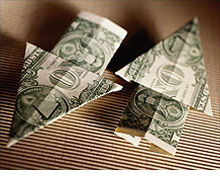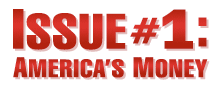 Issue #1: America's Money - Everyday on CNN
(Fortune Small Business) -- Is the country in a recession? While economists debate the question, small-business owners live it.
The National Federation of Independent Business' monthly Index of Small Business Optimism fell one point to 88.2 in July, continuing one of the longest strings of recession-level readings in the 22-year history of the survey. Weak capital-spending plans, lower earnings, a soft labor market and heavy inventory reductions contributed to the continuing decline.
Inflation remained the number-one concern of those polled for the second month in a row; the government announced earlier this week that inflation jumped to 5.6% in July, its highest point in 17 years.
"I'd like to see the light at the end of the tunnel," said Tom Ulbrich, president and CEO of Mow More Landscape Supplies in Alden, NY.
Ulbrich, who also works at the University of Buffalo's Center for Entrepreneurial Leadership, speaks with small-business owners on a daily basis and sees a number of factors contributing to owners' frustration. "I've been hearing a lot about increasing costs of health care, fuel and materials," he said. "In my own business, we have to get our lawnmower replacement parts from the south, then ship them back out for delivery, but the parts are heavy and the fuel costs are impacting us."
Spending activity has declined since September and has fallen to early '80s levels, according to the NFIB's poll results. Nearly half of respondents (48%) said their earnings were down in July compared to the previous three months, with weaker sales and higher materials costs weighing on companies' bottom lines. Employment also remains soft: 10% of those polled said they had hired new workers, but 15% reduced employment at their firm.
The NFIB's chief economist, Bill Dunkelberg, thinks the outlook is glum for the economy for the next six months. "That said, we should remind everyone that the U.S. is never uniformly in a boom or a recession," he said. "You really have to analyze what's happening in your market where you are and how it ties in to the fortunes of the larger economy."
Not all owners are pessimistic; some treat the recession as a creative challenge. Even in the hard-hit construction industry, 19% of owners polled by the NFIB said plan to expand their workforce, while just 12% intend to cut back - and while 13% have cut their selling prices, 48% said they hiked them. Another glimmer of light: so far, the credit crunch remains a Wall Street problem and has not crimped small-business financing opportunities. Borrowing activity has stayed on pace with typical trends, and few owners say loans are hard to get.
"Our country was built on the entrepreneurial spirit and we will get through this," Ulbrich says. "Entrepreneurs are optimistic by nature, and although they may be being cautious right now, they're still looking for opportunities."
The good news is that the economy isn't as battered as small-business owners' optimism. The NFIB notes that its index showed similar numbers in grim days of the early '80s, but back then, inflation and unemployment were sharply higher than they are today.
But if you still want to hunker down, Dunkelberg suggests resisting buying a lot of inventory, collecting customer payments quickly, and paying slowly on receivables. He encourages discussions with your bank - a relationship that serve you well if it stays on friendly terms. Finally, he believes that advertising is critical. "Don't pull back on it," he says. "Customers are so important now."

To write a note to the editor about this article,
click here
.



My dream is to launch my own business someday. Now that it's time to choose a major, I'm debating if I should major in entrepreneurial studies or major in engineering to acquire a set of skills first. Is majoring in entrepreneurship a good choice?
More
- Spate, Orange, Calif.

More Small Business

Next Little Thing 2010