Stocks fight back
Markets struggle higher thanks to rallying financial stocks. Oil prices gain, Fannie and Freddie sink.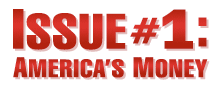 Issue #1: America's Money - Everyday on CNN
NEW YORK (CNNMoney.com) -- Rallying financial and energy stocks pushed Wall Street higher Wednesday, after a choppy session dictated by fluctuating oil prices and fears that Fannie Mae and Freddie Mac are on the brink of a government takeover.
Also in the mix: Hewlett-Packard's upbeat earnings.
The Dow Jones industrial average (INDU) and the broader Standard & Poor's 500 (SPX) index both gained 0.6%. The Nasdaq composite (COMP) rose 0.2%.
Bond prices rose, lowering the corresponding yields. Oil prices rose, as did the dollar versus other major currencies.
Stocks fell Wednesday morning as rising oil prices and worries about Fannie Mae and Freddie Mac overshadowed HP's earnings. But by midday, stocks had recovered as oil prices slumped after the government's weekly oil supply report showed a bigger-than-expected jump in crude inventories.
The afternoon saw the major stock gauges seesawing, as investors tried to balance competing influences. A last hour run-up in recently battered financial shares helped stocks finish in the plus column.
But the outlook for stocks is expected to remain murky in the weeks ahead.
There are so many questions about financial market issues that it's going to be hard for stocks to move much, one way or the other, said Jim Porter, manager of the Aston/New Century Absolute Return ETF (ANENX).
Oil prices closed just below $115 a barrel on the New York Mercantile Exchange, well off highs above $147 a barrel from a month ago, but not low enough to entice investors to continue plowing money into stocks.
Should oil prices fall below $110 a barrel over the next few weeks that would give a bigger boost to stocks, said Dean Barber, president at Barber Financial Group.
"But if we don't see oil break down more from here, stocks are going to keep moving in this sideways trade," he said.
Trading volume was low and that added to the volatility in the market, he said.
Market breadth was mixed. On the New York Stock Exchange, winners beat losers eight to seven on volume of 1.07 billion shares. On the Nasdaq, decliners topped advancers by a narrow margin on volume of 1.8 billion shares.
Wall Street retreated for the first two sessions of the week on a mix of higher oil prices, a weaker dollar, sluggish readings on the economy and more housing and credit market malaise.
Financials: Mortgage finance companies Fannie Mae (FNM, Fortune 500) and Freddie Mac (FRE, Fortune 500) slumped for a third straight session on worries that a government takeover of the two companies is unavoidable. Fannie Mae shares lost almost 27% and Freddie Mac shares fell 22%.
Additionally, Goldman Sachs cut third-quarter and full-year earnings estimates on five brokerages, according to published reports, saying that more writedowns are on the way.
The companies mentioned were Citigroup (C, Fortune 500), JP Morgan Chase (JPM, Fortune 500), Lehman Brothers (LEH, Fortune 500), Merrill Lynch (MER, Fortune 500) and Morgan Stanley (MS, Fortune 500).
With the exception of Morgan Stanley, the stocks all managed to rally, along with other stocks hit in the recent selloff.
Other big gainers included energy shares such as Exxon Mobil (XOM, Fortune 500) and Chevron (CVX, Fortune 500).
Hewlett Packard: Hewlett-Packard (HPQ, Fortune 500) reported higher quarterly sales and earnings that topped forecasts late Tuesday. The company also forecast that fiscal fourth-quarter earnings would top current expectations. HP stock gained 5.7% Thursday.
Fuel prices: U.S. light crude oil for September delivery rose 45 cents to settle at $114.98 a barrel on the New York Mercantile Exchange, having traded on both sides of unchanged following the weekly oil inventories report.
Retail gas prices dropped overnight, extending a downward trend for a 34th day, according to a survey of gas station credit-card activity. (Full story.)
Other markets: In the bond market, Treasury prices rose, lowering the yield on the benchmark 10-year note to 3.79% from 3.83% late Tuesday. Prices and yields move in the opposite direction.
In currency trading, the dollar gained against the euro and the yen.
COMEX gold for October delivery rose $1.90 to settle at $812.40 an ounce.

Features

These Fortune 100 employers have at least 350 openings each. What are they looking for in a new hire? More

It would be the world's second-biggest economy. See how big companies' sales stack up against GDP over the past decade. More