Bernanke: Financial storm not yet over
Fed chief suggests problems in credit markets not yet over and are a threat to economy; encouraged by lower oil prices.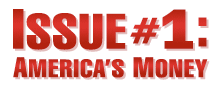 Issue #1: America's Money - Everyday on CNN
NEW YORK (CNNMoney.com) -- Federal Reserve Chairman Ben Bernanke said Friday that the problems in the nation's financial markets persist and still threaten the economy.
Bernanke said that the financial woes, coupled with record oil prices and the weakening economy, had created "one of the most challenging economic and policy environments in memory."
In prepared remarks at a conference in Jackson Hole, Wyo., Bernanke also said he is encouraged by the recent oil price decline, which may signal that inflationary pressures are on the wane.
"Although we have seen improved functioning in some markets, the financial storm that reached gale force some weeks before our last meeting here in Jackson Hole has not yet subsided," Bernanke said.
"Its effects on the broader economy are becoming apparent in the form of softening economic activity and rising unemployment," he added.
Bernanke's comments seem to signal that the central bank will keep its key interest rate at 2%, rather than raise it an attempt to keep prices in check.
"The commentary tells me that rates are on hold until they see some blue skies through this financial storm," said John Silvia, chief economist for Wachovia.
The Fed cut interest rates seven times from September through April, but left them unchanged at its last two meetings.
Earlier this summer, investors and economists were widely expecting the Fed to start raising rates as early as this fall. But there is now widespread agreement that rates will remain on hold at its next two meetings in September and October and some economists are predicting rates will stay at current levels into next year.
Silvia said the Fed had little choice but to focus on upheaval in the credit markets rather than on inflation as it cut rates. And while he agreed that financial market woes are not behind us, he said the Fed faces a risk of inflation getting out of hand the longer it keeps rates on hold.
"Inflation is not out of control, but it's clearly drifting away," he said.
Bernanke's remarks come more than a week after the Consumer Price Index, the government's key inflation measure, rose to a 17-year high, gaining 5.6% over the previous 12 months. The Producer Price Index, a measure of wholesale inflation, also rose this week to a 27-year high.
Still, Bernanke reiterated that the Fed expects an economic slowdown to cause "inflation to moderate later this year and next year." And while he added that the "inflation outlook remains highly uncertain," Bernanke appeared to downplay inflation risks relative to other challenges facing the economy and global credit markets.
The discussion of inflation pressure was only a brief part of the speech, which focused on the need for stability in financial markets. Bernanke defended actions by the Fed over the past year. And he said that the Fed and regulators needed to be on the lookout for other threats to financial markets.
Bernanke offered one of the most detailed and strongest public defenses of the Fed's role in preventing a bankruptcy at Bear Stearns in March. He argued that while Bear Stearns was not that large in comparison to other Wall Street firms, its failure would have had severe ripples throughout the financial system that the Fed could not risk.
"With financial conditions already quite fragile, the sudden, unanticipated failure of Bear Stearns would have led to a sharp unwinding of positions in those markets that could have severely shaken the confidence of market participants," he said. "The broader economy could hardly have remained immune from such severe financial disruptions."
His speech did not make any reference to Fannie Mae (FNM, Fortune 500) or Freddie Mac (FRE, Fortune 500), the two troubled mortgage finance firms who have seen their shares battered this month on fears that the government will be forced to take them over.
But his defense of the Bear Stearns action and his discussion of a doctrine of rescuing firms deemed too big to fail seemed to signal his approval of the Treasury Department taking action if either firm were to face problems covering rising losses from the trillions in mortgages they own or guarantee.
In another comment that could be read as addressing the problems facing Fannie and Freddie, he said that regulators of financial institutions had to be careful not to force troubled firms to cut back on their lending at times of economic stress.
He said mandating tighter lending standards might help the "safety and soundness of a particular institution" that such "excessively conservative lending policies could prove counterproductive if they contribute to a weaker economic and credit environment."
He also said that it is important that Congress take steps to spell out more explicitly what steps could be taken by the government to help rescue other financial institutions whose failure would pose a risk to the broader economy. He said that the Treasury Department is probably the agency best suited to perform those rescues.

Features

These Fortune 100 employers have at least 350 openings each. What are they looking for in a new hire? More

It would be the world's second-biggest economy. See how big companies' sales stack up against GDP over the past decade. More