The price of identity theft protection
There are a slew of services promising to protect you from ID theft, but how well do they protect you from the headaches?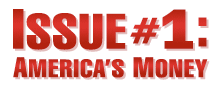 Issue #1: America's Money - Everyday on CNN
NEW YORK (CNNMoney.com) -- Even weeks after Brenda Clarke's identity was stolen and thousands of dollars in illegitimate credit card charges were discovered, she is still saddled with extremely high interest rates on her credit cards and a damaged credit score.
"It's been very frustrating, very time consuming," she said.
Clarke's situation is not uncommon. Approximately 15 million Americans are victims of identity theft each year, according to Gartner research firm. And although anyone with a social security number is at risk, safeguarding your information isn't easy.
Identity theft occurs when someone uses your information to open credit cards or bank accounts, write bad checks or take out loans. Victims can be left with countless charges, years of bad credit and endless aggravation.
Proactive safekeeping of your personal information, including your birth date, social security number and credit card numbers, may be the most effective weapon against identity theft. But if you're more interested in saving time than money, then there are also many identity theft protection services that will do some of the legwork for you - for a price.
But keep in mind, most services can only warn or insure you against I.D. theft after the fact. And once your identity has been compromised, good luck clearing your name and your credit report.
Credit monitoring
All three credit bureaus offer credit monitoring for about $15 a month. That includes unlimited access to your report and notifications of any changes to your credit file, plus a few fancy extras.
For example, Equifax's ID Patrol searches suspected underground Internet trading sites for your personal information. Experian's Triple Advantage sends you email alerts of suspicious account activity and TransUnion's 3-Bureau Credit Monitoring includes identity theft insurance up to $25,000 with no deductible.
Other credit monitoring services are available from your bank. Wachovia's CreditProtectX3 service costs $12.99 a month for daily credit checks. For $11.99 a month, Chase's Identity Protection will also reimburse up to $100,000 of identity fraud expenses.
Identity theft insurance
If damage control is what you're after, identity theft insurance is offered by credit card and insurance companies for generally less than the cost of credit monitoring.
But while that may cover some of the expenses associated with identity theft, it does not reimburse you for any money that was stolen, which is often covered by your bank or credit card issuer. Many policies only cover nominal expenses for things like certified mail and long-distance telephone calls.
While it can't protect you from the headaches associated with recovering from I.D. theft, insurance should cover lost wages and legal and out-of-pocket expenses, advises Linda Foley, founder of the Identity Theft Resource Center.
Policy terms and cost can vary widely. Foley suggests looking for an insurance policy with a premium under $50 and a deductible less than $250, otherwise "it's not worth it."
Even after paying for credit monitoring and insurance, experts agree that no identity theft prevention service is foolproof. "There's not going to be any product out there that's going to be able to completely guarantee that your identity isn't going to be stolen," said Demitra Wilson, a spokeswoman from Equifax.
The do-it-yourself approach
While these services can throw up red flags at the first sign of trouble and help limit losses, "they're not doing anything for you that you can't do for yourself," Foley said.
Shredding your mail, using unpredictable passwords and secure networks, keeping careful tabs on your bank statements and monthly bills and even monitoring your credit report can all be done for little or no cost at all.
Passwords should be at least seven characters, with numbers and upper and lower case letters, says Todd Feinman, identity theft prevention expert and CEO of Identity Finder, a company that sells software aimed at I.D. protection.
Consumers are also entitled to one free credit report a year from each of the three credit bureaus, Equifax, Experian and TransUnion. Bill Hardekopf, CEO of LowCards.com, recommends staggering the reports strategically so you'll get one every four months. To get your report, go to annualcreditreport.com - the official site set up by the three credit bureaus to comply with federal law.
If you feel like you're in greater risk, then setting up a fraud alert will ensure that creditors notify you before issuing credit in your name. Alerts can be set up for free through one of the consumer credit reporting agencies and last for 90 days.
For an even more aggressive approach, a credit freeze prevents creditors from issuing credit altogether and blocks others, including potential creditors, landlords and employers, from viewing your credit report. Freezes are free for identity theft victims, but for others can cost around $10 to activate, temporarily lift, or remove, depending on the state. The Consumers Union's Guide to Security Freeze Protection lists each state's security freeze laws.
The Identity Theft Resource Center advises that credit freezes are the best way to stop identity theft before it happens, but there's a trade off. You won't be able to apply for any new credit while the freeze is in effect, and it takes about three days for the credit agencies to unfreeze your credit.
But that could be a small hassle considering the alternative.

Features

These Fortune 100 employers have at least 350 openings each. What are they looking for in a new hire? More

It would be the world's second-biggest economy. See how big companies' sales stack up against GDP over the past decade. More