Jobless claims ease for 3rd week
Number of Americans filing for unemployment benefits fell for the third week straight, as predicted, with 10,000 fewer initial filings reported.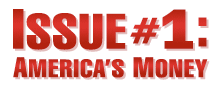 Issue #1: America's Money - Everyday on CNN
NEW YORK (CNNMoney.com) -- The number of out-of-work Americans who signed up for jobless benefits fell for the third week in a row, matching economists' expectations.
The Department of Labor reported Thursday that initial filings for state jobless benefits decreased by 10,000 to a seasonally adjusted 425,000 in the week ended Aug. 23. That's the fewest number of filings reported since the week ended July 19.
The four-week seasonally adjusted moving average of new jobless claims fell 6,000 to 440,250 in the past week. Last year at this time, the figure was 324,750. The average is used to smooth out weekly fluctuations.
The Labor Department said that no special factors affected this week's data, meaning that the rise in the number of claims that were filed after legislation extended unemployment benefits has essentially leveled off.
Adam York, an economic analyst at Wachovia, said Thursday's report indicates a weak job market that will continue to shed workers.
"I'd be reluctant to say the effects of the change in rules are gone. I think initial claims are higher than what's comfortable for the U.S. economy," York said. He added that he expects to see more job losses throughout the rest of the year, due to weak growth in construction and the consumer sector.
It was the sixth straight week that filings exceeded 400,000, a benchmark that indicates softness in the job market. The number of filings reached a six-year high of 457,000 in the week ended Aug. 2.
The number of people continuing to receive unemployment benefits rose by 33%, or 64,000, to 3.42 million in the week ended Aug. 16 - the most current date for which data is available.
The four-week moving claims average for those continuing to receive unemployment benefits rose by 36,250 to 3.36 million., compared with 2.56 million in the year-earlier period.
The decrease in filings matched economists' expectations that claims would hit 425,000.
Employers have cut jobs every month so far this year, pushing the net loss to 463,000. Meanwhile, the nation's unemployment rate jumped to a five-year high of 5.7% last month.

Features

These Fortune 100 employers have at least 350 openings each. What are they looking for in a new hire? More

It would be the world's second-biggest economy. See how big companies' sales stack up against GDP over the past decade. More