Income and poverty: Size up your state
While many states saw their median wage rise in 2007, Michigan was the only one in the country to suffer a drop in median income and rise in poverty rate.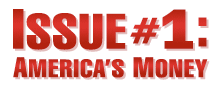 Issue #1: America's Money - Everyday on CNN
NEW YORK (CNNMoney.com) -- It's a title Michigan likely doesn't want.
The Great Lake State was the only one in the union to see a drop in median household income and a jump in its poverty rate in 2007, according to Census Bureau figures released Tuesday. Much of the decline stems from the turmoil in the auto sector, which has shed tens of thousands of jobs in recent years.
"Michigan is really hurting," said Donald Grimes, senior research associate, Institute for Labor & Industrial Relations at the University of Michigan. "The Census report confirms the depth of employment loss. It's really driven by what's going on in the auto industry."
Michigan's poor showing bucks the trend of small economic gains for the typical American family last year. The national median income rose 1.3% to $50,233, while the country's poverty rate remained about the same at 12.5%, with 37.3 million people living in poverty - compared with 36.5 million in 2006.
(These national statistics differ slightly from the national figures listed in the map to the right because they are derived from different surveys.)
Meanwhile, the number of people without health insurance fell to 45.7 million people, or 15.3%, down from 47 million, or 15.8%.
While Michigan residents were the only ones to lose ground, there was still a wide disparity among state fortunes. For instance, median income rose in 33 states, but stagnated in 16.
Among the more prosperous locales were Alaska, where the median income increased 5.2%, and Wyoming, which saw a 5.4% jump. Residents there can thank natural resources for the gains.
Poverty and health insurance
A dozen states and the District of Columbia chipped away at their poverty rates, while the vast majority saw no significant change.
This year, it will prove tougher for states to keep their residents out of poverty as the weakening economy puts increased strain on their budgets. Many state programs, particularly Medicaid and employment assistance initiatives, will feel the pinch.
"You are less able to do anything at the state level that helps people get back to work," said Tim Smeeding, director of the Institute for Research on Poverty at University of Wisconsin.
Only six states saw declines in the number of those without health insurance in recent years, while 10 saw increases. Rates remained the same in the rest, including Michigan. The Census Bureau compared the average uninsured rates in 2004-05 with those of 2005-06.
States along the nation's southern border - including Louisiana, Mississippi and New Mexico - saw the largest increase in the uninsured, in part because they have high rates of undocumented immigrants who account for many of those without coverage, said Grace-Marie Turner, president of the Galen Institute, a think tank that promotes free market ideas for health care reform.
States that have made increasing healthcare coverage a priority - both through public and private initiatives - saw declines in their uninsured populations. These include Massachusetts, which saw a 2.4% decline, and Indiana, which had a 2.7% drop.
What's driving Michigan?
Michigan, however, has had no such luck. The state has never recovered from the 2001 recession and has lost jobs annually ever since, said Rebecca Blank, a senior fellow at the Brookings Institution and former dean of the University of Michigan's School of Public Policy.
The housing bust has hit the state hard. Detroit and Ann Arbor are the only two areas in the country where home values have fallen back to pre-2002 levels, according to Zillow, a real estate Web site. Nationwide, home prices are where they were in late 2004.
In 2007, the state shed about 80,000 jobs, according to the state's Department of Labor and Economic Growth. The state's troubles lie in the fact that it's so heavily invested in the auto industry. While the state is attempting to build up new sectors, such as alternative energy and health care, any meaningful change is years away, experts said.
"Michigan has been talking about the need to diversify its economy for a long time, but it has not happened," Blank said.

Features

These Fortune 100 employers have at least 350 openings each. What are they looking for in a new hire? More

It would be the world's second-biggest economy. See how big companies' sales stack up against GDP over the past decade. More