Gulf Coast gas prices keep spiking
Gas prices continue to rise in Mississippi and other Gulf Coast states as Hurricane Gustav threatens oil supplies. Meanwhile, average price of gas creeps up nationwide.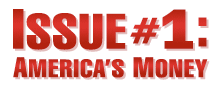 Issue #1: America's Money - Everyday on CNN
NEW YORK (CNNMoney.com) -- Gas prices zoomed higher in states along the Gulf of Mexico as workers on offshore oil rigs abandon ship ahead of Hurricane Gustav which became a category 4 storm on Saturday.
Meanwhile, the national average price of gasoline crawled up for a second day in a row. A gallon of regular unleaded gas rose by about a penny to $3.682 a gallon overnight, according to the motorist group AAA.
The price increase was most dramatic in Mississippi, where the statewide average for unleaded gasoline rose about 4 cents a gallon on Saturday. Gas rose by about 5 cents a gallon in the coastal cities of Biloxi, Gulfport and Pascagoula, said AAA.
Gas also rose by about 4 cents a gallon in Louisiana. Alabama saw a daily increase of about 3 cents. In Texas prices rose more than 2 cents, and in Florida prices rose by more than a penny, according to AAA. In New Orleans, gas prices rose by just over 4 cents a gallon. All of these areas are dependent upon oil rigs in the Gulf of Mexico as a major part of their oil supply.
In comparison, gas prices declined overnight in New York, New Jersey, California, states that are not directly dependent on the Gulf.
"Prices are more affected down South, while New York is supplied through [New York] Harbor," said Fred Rozell, oil analyst with the Oil Price Information Service.
Rozell said these increases are particularly painful to Mississippi, not just because the price increases are the most dramatic there, but because it's a state where people tend to have less discretionary income.
"I think some of those areas are going to get hit hard again and it's really going to squeeze people," said Rozell.
Get ready for high gas prices: The price increases are likely to continue, said Rozell, partly because of the storm, and partly because of recent increases in wholesale gasoline prices, which tend to lead retail prices. Rozell expects prices nationwide to increase by 10 cents a gallon over the next five to seven days, or by 15 to 25 cents in the Gulf Coast states.
Hurricane Gustav smashed into the Dominican Republic and Haiti on Thursday, killing more than 50 people and causing extensive flooding. The storm headed west and whipped into Jamaica at midday on Friday. The storm crashed through the Caymans and Cuba as it headed for the Gulf of Mexico. It built into a category 3 hurricane and now threatens to smash into New Orleans and the surrounding region early next week.
If the storm continues along its projected course, it could threaten the 4,000 drilling platforms and 33,000 miles of pipeline in the Gulf Coast, which sends 1.3 million barrels a day to the Gulf Coast's 56 refineries.
"We are seeing [gas price] increases here that are based on the possibility that there may be some supply dislocation," said Peter Beutel, oil analyst with the firm Cameron Hanover. "That would affect supply close to the affected area, as opposed to anywhere else."

Features

These Fortune 100 employers have at least 350 openings each. What are they looking for in a new hire? More

It would be the world's second-biggest economy. See how big companies' sales stack up against GDP over the past decade. More