JetBlue, NYC airports score badly on delays
DOT rates JetBlue most-delayed airline in July; Laguardia, JFK and Newark score low marks for airports; overall delays improve from 2007.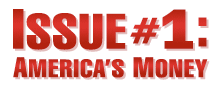 Issue #1: America's Money - Everyday on CNN
NEW YORK (CNNMoney.com) -- JetBlue Airways and New York City-area airports experienced some of the worst flight delays in the industry for July, according to a monthly report.
Among the major carriers, JetBlue (JBLU) flights had an on-time arrival rate of 64.6%, according to the survey released by the Department of Transportation on Wednesday. United Airlines (LCC, Fortune 500) did almost as poorly, with 68.2% of its flights arriving on time.
"JetBlue makes every effort to operate our flights on time," the company said in a statement emailed to CNNMoney.com. "We expect this of ourselves and we know our customers do, too. Flights can be delayed due to weather, congestion and a variety of other factors. We constantly evaluate flight data to determine how we can improve operating performance."
Regional carrier and Delta Air Lines (DAL, Fortune 500) subsidiary ComAir had the worst performance of all airlines surveyed, with 63.3% of its arrivals considered on-time. ComAir spokesman Jeff Pugh said that the airline has a significant presence in the northeast, and that "we continue to struggle with regional issues there."
The industry average was 75.7%. The DOT said this is an improvement from July, 2007, when the on-time average was 69.8%, and June, 2008, when the average was 70.8%.
Southwest Airlines was the best performer among major carriers, with an on-time arrival rate of 83.3%. Pinnacle Airlines (PNCL), which flies connecting flights for partners Delta and Northwest Airlines (NWA, Fortune 500), was the best airline overall, with an on-time rate of 85.3%.
In the DOT's study of hundreds of U.S. airports, the New York City-area hubs - some of the busiest in the country - were among the most-delayed. John F. Kennedy International had an on-time arrival rate of 57.4%, while Laguardia Airport scored 58.4% and Newark International scored 59.5%. For departures, JFK was on time 65.5% of the time, while Laguardia had an on-time departure rate of 70.8% and Newark scored 63.6%.
Pasquale DiFulco, spokesman for the Port Authority of New York and New Jersey, said his organization has made 100 recommendations to the Federal Aviation Authority and the DOT to increase capacity, which he said would alleviate congestion.
JetBlue relies heavily on New York City air space and is building a new terminal at JFK.
"We look forward to working with the [Federal Aviation Administration] on operational enhancements at JFK, which we expect would enable us to improve our on-time performance overall," said JetBlue, in an e-mail.
In contrast, Los Angeles International Airport had a much better on-time rate of 79.2% for arrivals and 81.8% for departures, said the DOT. Some of the strongest performers among major airports were Chicago Midway, with 83.5% of its arrivals and 79.4% of its departures considered on time; and Salt Lake City International Airport, with on-time rates of 86.9% for arrivals and 87.2% for departures.
The DOT blamed the bulk of the delays on a broad range of conditions, including weather, heavy traffic volume, problems with airport operations and air traffic control, and back-ups stemming from chain reactions of late aircraft. To a lesser extent, security hold-ups and extreme weather caused the delays.
ComAir, the most-delayed airline in July, also had the worst record for mishandled baggage, with 9.02 complaints per 1,000 passengers, said the DOT. Still, this is an improvement from July, 2007, when ComAir received 13.28 complaints per 1,000.
Northwest Airlines was the best at avoiding luggage trouble. The airline received 3.09 complaints per 1,000 passengers in July of 2008, an improvement from the year-ago figure of 5.82. The DOT's industry average was 4.86.

Features

These Fortune 100 employers have at least 350 openings each. What are they looking for in a new hire? More

It would be the world's second-biggest economy. See how big companies' sales stack up against GDP over the past decade. More