Discount stores score big in August
Consumers flock to low-cost stores such as Wal-Mart, Costco and BJ's in back-to-school season, abandoning higher-end retailers such as Abercrombie, The Gap, Limited.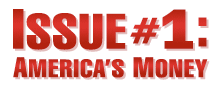 Issue #1: America's Money - Everyday on CNN
NEW YORK (CNNMoney.com) -- Consumers nervous about the weak economy abandoned higher-end clothing store chains for discount retail giants such as Wal-Mart, Costco and BJ's, which reaped back-to-school sales in August.
"Americans haven't slowed their spending," said Ken Brown, president and retail analyst with ResearchConnect.com. "They just moved their spending, from some of the retailers with bigger-ticket items to the discounters."
That was why the August same-store sales for Wal-Mart, BJ's and Costco increased and trounced analysts expectations, while sales plunged for Abercrombie & Fitch and The Gap, experts said.
"This is Wal-Mart's year to eat share," said Dean Hillier, retail expert with management consultant firm A.T. Kearney.
The discount stores
Discount stores tend to thrive in a weak economy, because many consumers perceive low-cost retailers as the best places to stretch their dollars in purchasing necessities. Some analysts had expected - incorrectly, it turned out - that discount retailers would experience a softening in sales as the government-issued stimulus payments that came out in the spring and summer dried up.
Wal-Mart (WMT, Fortune 500), the leading retailer in the world in terms of annual sales, said Thursday that sales at stores open at least one year increased 3% during the four weeks ended Aug. 29, compared to the same period last year. The figure didnot include fuel sales.
A consensus of analysts interviewed by Thomson Reuters had expected a gain of 1.6%.
"Quite honestly, I think their brand is a comfort zone for consumers during bad economic times," said Hillier. "They're the trusted brand in uncertain times."
Wal-Mart, the biggest food retailer in the world, attributed the gain to strong sales in groceries and "health and wellness" products. The company also was lifted by back-to-school sales, and said that sales in certain electronics - such as flatscreen TVs, cell phones and GPS units - continued to do well.
Wal-Mart's U.S. sales, not counting its Sam's Club division and fuel sales, rose 2.8% in August, compared to the same period last year. Analyst consensus from Thomson Reuters had expected a gain of 1.4%.
BJ's Wholesale Club (BJ, Fortune 500) said Thursday that same-store sales jumped 15.4% in August, lifted largely by rising gas sales from inflation. BJ's beat analyst expectations of a 14.1% gain, according to a consensus of projections compiled by Thomson Reuters.
But even without gas, BJ's outperformed higher-end retailers with a same-store sales gain of 8%, matching the consensus projection from analysts. The company said that food was among its biggest sellers, with an 11% gain in sales of perishable foods.
Costco Wholesale (COST, Fortune 500), another top low-income merchant, reported Wednesday that same-store sales jumped 9% in August, compared to the same period last year. But the company still fell short of a consensus of analysts pooled by Thomson Reuters, who had expected a gain of 9.9%.
Costco said that its sales gain was bolstered by the 40% surge in the price of gasoline. Without gas, Costco said same-store sales rose 6%.
Higher-end retailers
August is generally a good month for retail sales, as parents and college students stock up on clothing and supplies before the start of the school year. But these shoppers stayed away from retailers of higher-end clothes, according to analysts, who noted that many consumers are simply continuing to wear the clothes that they own.
The Gap (GPS, Fortune 500), which owns Old Navy and Banana Republic, said that same-store sales fell 8% in August. This was much worse than the 1% decline experienced in August 2007, but it wasn't quite as bad as the 9.7% decline expected by a consensus of analysts surveyed by Thomson Reuters.
The worst-performing part of its business with Banana Republic North America, with a 14% plunge.
"I don't see those guys coming back any time soon," said Brown of ResearchConnect.com, referring to The Gap and other clothing retailers.
Abercrombie & Fitch (ANF) said same-store sales fell 11% in August, which wasn't as bad as the 7.9% projected by analyst consensus from Thomson Reuters. Limited Brands (LTD, Fortune 500), owner of Victoria's Secret and Bath & Body Works, reported that same-store sales fell 7% in August, slightly worse than the 6.9% decline projected by analysts.

Features

These Fortune 100 employers have at least 350 openings each. What are they looking for in a new hire? More

It would be the world's second-biggest economy. See how big companies' sales stack up against GDP over the past decade. More