The most-delayed airline is...
Research firm FlightStats pegs JetBlue as most-delayed major carrier in August. Regional carrier Freedom Airlines had worst overall on-time rate.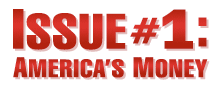 Issue #1: America's Money - Everyday on CNN
NEW YORK (CNNMoney.com) -- A study from research group FlightStats found that JetBlue Airways was one of the most-delayed airlines in August, while Northwest Airlines had one of the best track records for being on time.
JetBlue (JBLU) flights arrived on-time 64.7% of the time in August, FlightStats said on Wednesday. This was the worst percentage among the leading airlines.
Only one carrier had a worse record: Freedom Airlines, a subsidiary of Mesa Air Group (MESA), with an on-time arrival rate of 58.1%
Northwest Airlines (NWA, Fortune 500) was the top-performer among the leading carriers, with an on-time arrival record of 85.3% in August, FlightStats said. Four regional carriers had a better rate, with Hawaiian Airlines taking the lead with an on-time arrival record of 91%.
The industry average for being on-time was 77.3%, according to FlightStats.
Among airports in North America, FlightStats found that Salt Lake City International was the most efficient, with an on-time arrival rate of 87.3% in August. Detroit Metro was second-best, with a success rate of 86.4%
Three of the bottom four airports in terms of on-time arrivals were in the New York City area, according to the research group.
John F. Kennedy International came in dead last, with an on-time arrival rate of 55.2%. Newark Liberty International, with an on-time rate of 64.2%, and LaGuardia Airport, at 64.5%, were the third and fourth worst airports for timely arrivals. Miami International was the second worst, with 64% of flights arriving on time in August.
The on-time average for North American airports was 76.5%.
The Department of Transportation released similar findings on Wednesday for the month of July, pointing to the New York-area airports and JetBlue as having some of the worst rates for on-time flights.
New York City is a major hub for JetBlue, which is preparing to open a new terminal at JFK. When asked about the DOT report, JetBlue spokesman said the reliance on New York was part of the airline's problem in terms of delays, but said that JetBlue has made improvements.
Pasquale DiFulco, spokesman for the Port Authority of New York and New Jersey, said his agency had made numerous requests to the Federal Aviation Authority and the DOT to alleviate the severely congested New York-area airports by adding capacity.

Features

These Fortune 100 employers have at least 350 openings each. What are they looking for in a new hire? More

It would be the world's second-biggest economy. See how big companies' sales stack up against GDP over the past decade. More