Stocks slump on economic woes
Wall Street retreats as investors worry about Lehman Brothers' outlook, a big jump in the trade deficit and a weak jobs report.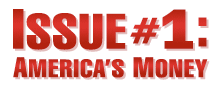 Issue #1: America's Money - Everyday on CNN
NEW YORK (CNNMoney.com) -- Stocks tumbled at the open Thursday as investors faced renewed worries about Lehman Brothers' solvency, a wider-than-expected trade deficit and a weak unemployment claims report.
The Dow Jones industrial average (INDU), the Nasdaq composite (COMP) and the Standard & Poor's 500 (SPX) index all slumped at least 1.2% in the early going.
On Thursday, the Commerce Department said the trade deficit for July surged to $62.2 billion. That's compared with the $56.8 billion in June, and much worse than expectations from a consensus of economists surveyed by Briefing.com, who had projected $58 billion.
Also on Thursday, the Labor Department reported that jobless claims fell 6,000 to a seasonally adjusted 445,000 for the week ended Sept. 6. That was worse than the 440,000 jobless claims expected by a consensus of economists surveyed by Briefing.com.
On Wednesday, the Dow industrials managed to hold onto small gains, rising less than 40 points, while the Nasdaq composite index edged up less than 1%.
Lehman's woes: Lehman's stock fell 17% in pre-market trading Thursday after Goldman Sachs downgraded the stock to "neutral" from "buy."
Before Wednesday's session even began, Lehman (LEH, Fortune 500) reported a third-quarter loss of close to $4 billion, and said it was sloughing off a major part of its real estate holdings. Lehman's stock fell 7% Wednesday.
Oil: Hurricane Ike failed to rattle traders as it churned through the Gulf of Mexico, even though it kept oil production shuttered, as the focus remained on weakened demand. Oil prices slipped 8 cents to $102.50 a barrel.
The hurricane is expected to build strength, possibly to a Category 3, before it makes landfall on coastal Texas on Saturday, which is home to a major oil drilling network.
Ahead of Ike and following Hurricane Gustav, which swept through the Gulf on Labor Day weekend, 63% of the 717 manned production platforms remain shut, according to the Minerals Management Services.
Recent indications from the Organization of Petroleum Exporting Countries that it would maintain the status quo for production appear to have calmed investors. But gasoline prices edged up 0.3 cent nationwide, to an average of $3.671 a gallon, according to the motorist group AAA.
Markets: The European and Asian markets were down, eroded by a lack of faith in the U.S. finance sector. The dollar slipped against the euro, the British pound and the yen.
9/11: Both the New York Stock Exchange and the Nasdaq planned ceremonies to mark the seventh anniversary of the attacks that destroyed New York's World Trade Center and damaged the Pentagon, killing nearly 3,000 people.

Features

These Fortune 100 employers have at least 350 openings each. What are they looking for in a new hire? More

It would be the world's second-biggest economy. See how big companies' sales stack up against GDP over the past decade. More