Gulf oil producers prepare to take on Ike
Major Gulf-area oil producers are evacuating offshore platforms as the storm approaches the Texas coast with winds projected at 125 mph.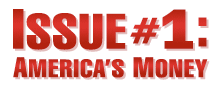 Issue #1: America's Money - Everyday on CNN
NEW YORK (CNNMoney.com) -- The oil industry in the Gulf of Mexico is getting ready for Hurricane Ike in case it slams into the energy infrastructure.
Companies say they have evacuated, or are in the process of evacuating, thousands of workers ahead of the hurricane, which is expected to hit the Texas coast by early Saturday.
Many of these workers were evacuated from their production platforms just days ago because of another hurricane, Gustav, which blew through the Gulf on Labor Day.
"Production was coming back online, but now as a result of Ike, production is being shut down again," said John Rodi, Gulf of Mexico regional director with the Minerals Management Service.
"We continue to produce from some production platforms, but we are evacuating them as the storm approaches," said Chip Minty, spokesman for Devon Energy (DVN, Fortune 500), which maintains 200 production facilities in the Gulf, including 25 manned platforms. "Our plan was to finish up evacuations this morning."
Chevron (CVX, Fortune 500) spokesman Mickey Driver said all 3,000 employees and contractors had been evacuated from its Gulf operations, though some facilities were still operating remotely.
"We have some production shut in, but we're still producing oil and natural gas out there," said Driver. Chevron has about 700 production facilities in the Gulf, he said, including 400 manned platforms.
Anadarko Petroleum (APC, Fortune 500) reported, on its Web site, that all its facilities were operational following Gustav, but that personnel were being evacuated and production shut in ahead of Ike.
BP (BP) spokesman Daren Beaudo said all Gulf Coast evacuations for offshore platforms were completed on Tuesday, and production was shut in.
Conoco Phillips (COP, Fortune 500) said it had evacuated all workers from its relatively remote Magnolia platform.
Hurricane Ike was also affecting land facilities, including refineries.
"Expect all or nearly all refineries in the Houston Ship Channel area [Texas City, Houston, Pasadena, Deer Park, Baytown] to be offline beginning tomorrow," said Petral spokesman Dan Lippe, in a Thursday e-mail to CNNMoney.com, noting that some refineries had already been shut down.
ConocoPhillips said it was shutting down its refinery in Sweeney, Texas, and it expected the shutdown to be complete Thursday. The company said that Houston-area employees were being released from work ahead of the storm.
Shell Oil, owned by Royal Dutch Shell (RDSA), said the Shell Deer Park refinery and chemical plant near Houston was beginning to shut down Thursday. The company said the Motiva Port Arthur refinery in Port Arthur, Texas, was continuing operations at a reduced rate.
Also, Shell-branded filling stations along the Texas coast were being stocked with fuel to prevent shortages ahead of the hurricane, the company said.
MMS, which tracks offshore operations, estimated that 452 of the 717 manned production platforms - about 63% - remained evacuated in the wake of Gustav, which struck off the coast of Louisiana earlier this month. Also, 81 of the 121 drilling rigs have been evacuated, said MMS.
Facilities in the Gulf account for about a quarter of U.S. crude oil production. About 95.9% of oil production in the region had been shut down, along with 73% of natural gas production, according to MMS.
ConocoPhillips said that its Alliance refinery in Belle Chasse, La., remains shut down because of Gustav, though the company is "making the necessary preparations to being able start up once power has been restored."
The company said its refinery in Lake Charles, La. is running at a reduced rate "while it continues the restart process after being shut down in advance of Hurricane Gustav."
Gas prices notched up nationwide on Thursday by 0.6 cent to $3.652 a gallon, according to the motorist group AAA.
More dramatic increases were seen in coastal Texas, where prices increased by 2 cents a gallon in Corpus Christi, to $3.587, and by 1.5 cents in Galveston and Texas City, to $3.487.
Hurricane Ike, which has killed 70 people in Haiti and four in Cuba, is on track to hit the Texas coast, south of Galveston, at about 2 a.m. ET Saturday. The hurricane lost strength as it lashed the length of Cuba but is projected to build to a Category 3 storm with 125 mph winds by the time it hits Texas, where seven counties are being evacuated.
Platforms and pipelines in the region have been strengthened since Hurricanes Katrina and Rita devastated production in 2005. Those storms, which reached Category 5 strength before making landfall, destroyed 113 offshore oil and natural gas platforms and damaged 457 pipelines that year.
However, Gulf facilities remain vulnerable to extreme storms. Energy companies have been working for the past several days to shut down operations ahead of Ike, according to Rodi of MMS.
"It takes a certain amount of time for [producers] to ramp up production, and then a certain amount of time to ramp down," he said.
In the past, oil investors have responded to storms by driving up energy prices. But with recent fears about falling demand for crude and the failure of Gustav to inflict any major damage, oil prices slipped ahead of Ike's U.S. landfall.
On Thursday, 4% of Louisiana was still without power because of Gustav, with more than 81,000 outages, said the MMS.

Features

These Fortune 100 employers have at least 350 openings each. What are they looking for in a new hire? More

It would be the world's second-biggest economy. See how big companies' sales stack up against GDP over the past decade. More