Boeing strike another hit to economy
Strong sales at Boeing had made aerospace a bright spot in a weak economy. But all that is on hold as Boeing workers prepare for a long strike.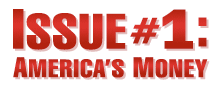 Issue #1: America's Money - Everyday on CNN
NEW YORK (CNNMoney.com) -- A week ago, there was one sector of the battered U.S. economy that was performing particularly well - aerospace manufacturing.
But the strike at Boeing (BA, Fortune 500) by the International Association of Machinists has changed that. With the dominant company in the field ground to a halt, the aerospace business has at least temporarily joined autos, home construction, airlines and financial services as industries acting as a drag on the overall economy.
Before workers walked off the job on Sept. 6, Boeing had enjoyed strong demand despite continued woes for U.S. airlines.
Delivery of new commercial aircraft was up 10% in the first half of the year and Boeing posted record profits during that time.
But now, the Boeing Commercial Airplanes (BCA) unit of the company is losing an estimated $100 million in sales a day while profits are trimmed by about $7 million a day.
And the strike is not expected to be a short one. There have been no talks since the strike began and none are scheduled. Boeing chief financial officer James Bell said Wednesday that he'd be pleased if this strike lasted only 30 days, about the length of the work stoppage at the company three years ago.
Boeing could even face more labor troubles soon. The union contract covering engineers, who not only design aircraft but also perform required inspection of jets under construction on the assembly line, expires on Dec. 1.
A strike by that union could keep production shut down or greatly slowed, even if the Machinists settle.
And economists say the strike won't just hurt Boeing and the Puget Sound region in Washington State, home to 25,000 of the 27,000 strikers.
Lakshman Achuthan, the managing director of the Economic Cycle Research Institute, said the shutdown at Boeing, a component of the Dow Jones Industrial Average with 164,000 workers worldwide and $66.4 billion in annual sales last year, is big enough to possibly cause a slight reduction to the nation's gross domestic product and increase the trade gap.
However, University of Maryland business professor Peter Morici said unlike most companies facing labor problems, Boeing is likely to eventually win back the business it loses during the strike.
"These orders are very long term, and it only has one competitor, and that competitor has a troublesome union," he said, referring to European aircraft maker Airbus. "While it may deepen the recession a little bit while the strike is going on, it's a short-term impact."
Bad news for the labor market
Still, the strike is more bad news for a weakening labor market. Employers have cut more than 600,000 jobs so far this year and the unemployment rose to a five-year high of 6.1% in August.
Boeing, however, reported a net gain of 4,700 employees in the first six months and the BCA unit had been adding more than than 55 people a week so far this year. It is so eager to hire workers, Boeing spokesman Tim Healy said the company has continued to hire during the strike, even though the new employees are given the option to immediately join the strike.
"They're at record production rates," said union spokeswoman Connie Kelliher. "They can not hire enough people. Things have never been better for this company and the members know that."
But the strike could lead to cutbacks throughout the aerospace industry. Suppliers have started trimming staff and Boeing has cancelled or delayed orders as a result of the work stoppage.
Michael Helmar, a senior economist at Moody's Economy.com, estimates that 175,000 people have jobs that depend upon Boeing being in business. Many are already being put on temporary layoffs or having their hours severely cut.
Spirit AeroSystems Holdings (SPR), a Wichita, KS, supplier that was spun off from Boeing three years ago, has cut its work week to three days and reduced pay for most of its 10,500 workers at its main facility. Layoffs loom if there isn't a quick resolution, said Spirit spokeswoman Debbie Gann.
The Machinists also represent about 6,000 workers at Spirit, and another 550 workers at Triumph Composite Systems, another Boeing spin-off which produces air ducts and composite floors for the company. Triumph has laid off about 250 of those workers already and is poised to lay off about 100 more if the strike doesn't end by Sept. 21, according to the company.
Larger suppliers are also likely to have their operations disrupted. Pratt & Whitney, a unit of United Technologies (UTX, Fortune 500), sells about 6% of its jet engines to Boeing, while General Electric (GE, Fortune 500) has ties to Boeing through its jet engine and aircraft leasing business.
While the Labor Department will continue to count the 27,000 Boeing strikers as employed, the indirect job cuts will show up in the monthly employment readings as soon as next month when the September report is released.
Exports could take a hit
Another major economic impact could be on the nation's trade balance.
Boeing, the nation's largest exporter, has only 10% of its orders backlog from U.S. airlines. And commercial aircraft and aircraft parts, the segments that Boeing dominates, are one of the key export sectors of the economy.
Commercial aircraft exports were worth $29 billion in the first seven months of this year, up 10% from a year ago, while parts were up 11% to $12 billion, according to government figures. Together, they represent 5% of all the goods exported.
The impact of the strike on jobs and exports might be temporary but it's unwelcome at this difficult time, Helmar said.
"I don't think that Boeing will be the straw that broke the camel's back, but the camel isn't going to like it," he said.

Features

These Fortune 100 employers have at least 350 openings each. What are they looking for in a new hire? More

It would be the world's second-biggest economy. See how big companies' sales stack up against GDP over the past decade. More