Blame Ike: Gas up 12 cents in 2 days
The average price of gas surges again as Hurricane Ike hits Gulf Coast and paralyzes oil production and refining infrastructure.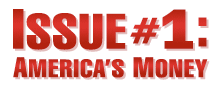 Issue #1: America's Money - Everyday on CNN
NEW YORK (CNNMoney.com) -- Drivers nationwide are paying the price of Hurricane Ike.
The average price of a gallon of gas jerked 12 cents higher over 48 hours as powerful Ike slammed into the Texas coast and shut down the heart of the nation's refining operations.
According to a survey released by the motorist group AAA on Sunday, the average price of regular unleaded gasoline edged up 6.2 cents to $3.795.
It was the biggest one-day spike since shortly after Hurricane Katrina hit the Gulf Coast in 2005 - and exceeded a 5.8 cent rise on Saturday.
The jump is an unwelcome piece of economic news for Americans, who in recent weeks had enjoyed a respite from spiraling gas prices.
The Sunday increase leaves the nationwide price of a gallon of gas a full dollar higher than it was a year ago. Gas has risen for five consecutive days.
Users of iReport.com throughout the nation were sending in news of rising gasoline prices.
Sean Kennedy took a photo of a Knoxville, Tenn., service station displaying a $4.99 per gallon price for regular gasoline on Saturday. The previous day, he said, he had bought regular gas at the station for $3.59 a gallon.
"I know the hurricane is causing a spike, but ... [nearly] $1.50 in 24 hours?" Kennedy said.
As happened on Saturday, the national price increase was driven by sharp spikes in the Southeast. The Carolinas, Tennessee and Kentucky - which lie at the end of several Gulf pipelines - were hit especially hard.
The states with the highest one-day increases were:
Georgia - 17 cents
South Carolina - 15 cents
Tennessee - 15 cents
Alabama - 12 cents
Kentucky - 11 cents
Arkansas - 11 cents
In Texas, where the storm made landfall as a Category 2 Hurricane early Saturday, the average price rose 5 cents to $3.65 a gallon.
In the two coastal areas affected most directly by the storm, Galveston and Houston, prices rose 5 cents and 3 cents, respectively.
Analysts have expressed fears that gas prices could continue to rise as Hurricane Ike's approach to the Texas Gulf Coast led to shutdown of oil drilling and refining in the region.
Prices have been rising in the Midwest and Southeast as of late partly due to production delays caused by Hurricane Gustav.
Gas remains about 31.1 cents, below the record high average of $4.11 a gallon that AAA reported July 17.

Features

These Fortune 100 employers have at least 350 openings each. What are they looking for in a new hire? More

It would be the world's second-biggest economy. See how big companies' sales stack up against GDP over the past decade. More