WaMu shares end 16% higher
Despite downgrade, S&L's shares rise and recover from a rough open on Wall Street.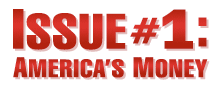 Issue #1: America's Money - Everyday on CNN
Special Report

NEW YORK (CNNMoney.com) -- Washington Mutual's stock rose on Tuesday, recovering from a rough start after Standard & Poor's lowered the savings-and-loan's credit rating to junk amid continuing weakness in the housing market.
Shares of WaMu (WM, Fortune 500) shares jumped in an about-face from its performance at the open. The company's shares had plunged 15% after the opening bell, but the losses quickly softened and shares headed north within the hour. They closed 16% higher.
Investors may have been appeased by WaMu's response to the downgrade. The nation's largest savings-and-loan said the rating agency attributed its action to worsening market conditions, and not to any material change in WaMu's financial condition.
Also, rumors once again surfaced that JPMorgan Chase was eyeing the bank. Richard Bove, analyst for Ladenburg Thalmann, said this helped to drive up the stock.
JPMorgan Chase declined to comment, while WaMu officials did not return calls. Sources told Reuters the rumors were not true.
WaMu has been hit hard by downgrades in recent days. S&Ps action followed downgrades by Fitch Ratings and Moody's last week, as WaMu tries to reassure nervous investors that it has the ability to survive the credit crunch.
"Increasing market turmoil and the related impact from managing its concentrated mortgage franchise in this troubled housing and credit cycle led to the downgrade of WaMu," said Victoria Wagner, an S&P credit analyst, who lowered the bank's rating to BB- with a negative outlook.
Last week, Fitch Ratings lowered WaMu to BBB- with a negative outlook, while Moody's took it down into junk territory with a Baa3 rating with a negative outlook.
S&P's announcement followed another brutal day for the bank on Wall Street. Shares plummeted nearly 27% to close at $2 Monday.
Investors are concerned that potential sources of capital have disappeared in the upheaval this weekend on Wall Street that saw Lehman Brothers (LEH, Fortune 500) file the nation's largest bankruptcy and Bank of America (BAC, Fortune 500) scoop up Merrill Lynch (MER, Fortune 500).
After this weekend's turmoil, however, WaMu has fewer places to turn if it needs another injection of capital beyond the $7 billion it raised in April. No one stepped in to save Lehman, and Bank of America will now be busy digesting Merrill. Meanwhile, JPMorgan Chase (JPM, Fortune 500) and Goldman Sachs (GS, Fortune 500) are reportedly trying to arrange $75 billion in loans for troubled insurer American International Group (AIG, Fortune 500).
WaMu is one of the largest players in the mortgage market, which brought it prosperity during the housing boom and may lead to its downfall during the bust.
Seeking to reassure investors, the bank said late Thursday that it had sufficient capital and liquidity to see it through these tough times. It reported that it plans to set aside $4.5 billion in the quarter for loan losses, down from $5.9 billion in the prior period but more than two times expected charge-offs, or uncollectable loan losses.
Reserves for loan losses should build to $10.3 billion, up from $8.5 billion.
The growth of net charge-offs is expected to slow to less than 20% in the quarter. In the prior period, charge-offs soared nearly 60%.
The bank said it expects its capital ratio, a measure of its ability to withstand loan losses, to remain "significantly above the levels for well-capitalized institutions." It has about $50 billion of liquidity from "reliable" funding sources.
Analysts had mixed reaction to the report. Fitch Ratings and Moody's subsequently downgraded WaMu, concerned about its ability to raise capital, while other analysts voiced concerns about depositors' reactions.
"The biggest risk for WM is a run on deposits," said Chris Brendler, analyst with Stifel Nicolaus & Co. "With all the negative headlines and recent IndyMac failure, WM's retail deposit franchise is a huge concern to us, as a significant outflow of consumer deposits could lead to devastating liquidity problems since the company has apparently already lost access to the capital markets."
But some analysts said the report should restore some confidence in the company. They were heartened by the fact that the company feels it can put less aside for loan losses.
Even in downgrading the stock, S&P said it recognizes that the company has enough liquidity to meet all its fixed obligations through 2010 and is operating with enough capital from a regulatory perspective.
Other analysts agreed.
"Although not out of the woods yet, WM appears to be moving in the right direction on credit and 2008 is likely to be the peak year for provisioning," Fox-Pitt Kelton analysts wrote in a note to clients.

Features

These Fortune 100 employers have at least 350 openings each. What are they looking for in a new hire? More

It would be the world's second-biggest economy. See how big companies' sales stack up against GDP over the past decade. More