Stocks get smacked
Dow slides 373 points on spiking oil and unease about bank bailout plan.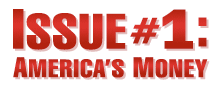 Issue #1: America's Money - Everyday on CNN
NEW YORK (CNNMoney.com) -- Stocks slumped Monday, with the Dow losing 373 points, as investors worried about the specifics of the government's $700 billion bailout plan and rocketing oil prices - which saw its biggest one-day dollar gain ever.
The dollar tumbled versus other major currencies. Gold prices jumped more than $44 an ounce as investors looked for safer assets than stocks and also worried about the inflationary aspects of the bailout plan.
The Dow Jones industrial average (INDU) fell 373 points, or 3.3%. The Standard & Poor's 500 (SPX) index fell 3.8% and the Nasdaq composite (COMP) fell 4.2%.
"There's a lot of nervousness out there," said Kim Caughey, senior equity analyst at Fort Pitt Capital Group. "There are questions about the bailout, the huge run up in oil today was pretty disconcerting and the dollar is going down."
She said that the nervousness was coming across partly in the run up in oil and gold prices, hard assets that would seem to give investors a safer place to put money than stocks.
Stocks had rallied Friday, with the Dow up 371 points, after the government's announcement that it will help rescue banks from toxic mortgage debt soothed investors at the end of a gut-churning week on Wall Street. But as sporadic details about the $700 billion plan emerged Monday, investors got nervous.
"The market reacted favorably to the broad plan last week and you saw a huge snap when the world didn't end," said Bill Stone, chief investment strategist at PNC Financial Services Group. "But right now markets are a little uneasy as they wait for more information."
Also in focus: Morgan Stanley and Goldman Sachs - the last two stand-alone investment banks - which federal regulators have converted into bank holding companies. Separately, Japanese financial services company Mitsubishi UFJ said it was buying a stake in Morgan Stanley.
Investors welcomed stock buyback plans for Hewlett-Packard, Nike and Microsoft, although that news failed to have an impact beyond the individual stocks.
After the close, Circuit City (CC, Fortune 500) said that it was replacing its unpopular CEO. Shares jumped 9% in extended-hours trading.
Union Pacific (UNP, Fortune 500) said fiscal third-quarter earnings per share will top forecasts, sending shares 2.5% higher in extended-hours trading.
Also after the close, Fitch cut General Motors (GM, Fortune 500)' debt rating even deeper into junk status, citing the company's faltering liquidity and trouble raising capital.
Homebuilder Lennar (LEN, Fortune 500) reports earnings before the start of trade Tuesday.
$700 billion bailout: The Bush administration asked Congress on Saturday for approval to spend as much as $700 billion to buy bad mortgage debt and help mitigate the financial crisis. (Full story).
The most sweeping economic intervention by the government since the Great Depression is still taking shape. Here's what we know so far.
On Monday, lawmakers debated whether to add provisions to the plan that would protect taxpayers, among other issues. Sizing up the economic threat.
Financial crisis: The bailout was announced at the end of an extraordinary week on Wall Street that began with Lehman Brothers (LEH, Fortune 500) filing the biggest bankruptcy in history.
Also last week: Merrill Lynch (MER, Fortune 500) was bought by Bank of America (BAC, Fortune 500) in a $50 billion stock deal; AIG (AIG, Fortune 500) narrowly avoided bankruptcy after the Fed bailed it out with an $85 billion bridge loan; and speculation swirled about the fates of Morgan Stanley (MS, Fortune 500), Goldman Sachs (GS, Fortune 500) and Washington Mutual (WM, Fortune 500).
On Sunday, it was announced that federal regulators were converting Morgan and Goldman into bank holding companies. The move will allow them to buy smaller regional banks and to have more direct access to Fed funding. It also means that the banks are now under the Fed's supervision. (Full story)
Separately, Japanese financial services firm Mitsubishi UFJ said it will buy between 10% and 20% of Morgan Stanley in a deal that could be worth up to $6 billion. (Full story)
Morgan shares ended little changed and Goldman shares fell 7%.
Washington Mutual (WM, Fortune 500) shares continued to plummet, losing another 21.7%.
Other bank stock losers included Wells Fargo (WFC, Fortune 500) and Wachovia (WB, Fortune 500), both down 12.5%, JP Morgan (JPM, Fortune 500), down 13.3% and Bank of America (BAC, Fortune 500), down 8.9%.
The Philly KBW Bank (BKX) index fell 10.5%.
Stone said investors were partly just backing out of bank stocks after the sector jumped hugely at the end of last week. But in addition, the selloff in the sector was directly reflecting the jitters about the details of the $700 billion bailout plan.
"What companies are more in the cross hairs of how this Treasury plan works out?" said Stone. "If the entire market is volatile, you are going to see it manifested in the financial shares."
Oil and gold: Oil prices surged, with U.S. light crude oil for October delivery briefly spiking more than $25 a barrel to hit $130 before pulling back to settle at $120.92, a gain of $16.37 - the biggest one-day dollar gain ever. Trading was briefly halted after it first spiked $10 a barrel.
Oil prices had been plummeting since peaking at $147.27 a barrel on July 11, as investors bet that sluggish global growth will diminish oil demand. But over the last few sessions, prices have been bouncing back.
Prices spiked Monday on a mix of jitters about the $700 billion bailout plan, a weak dollar and some end-of-contact maneuvering as traders closed out the October contract.
COMEX gold for December delivery rose $44.30 to settle at $909 per ounce.
Stock buyback plans: Microsoft, Nike and Hewlett-Packard all announced that they are planning to buy back billions in stock, a move typically seen as reflecting corporate confidence. (Full story)
Microsoft said its board had approved the repurchase of $40 billion worth of shares after having just finished a previous $40 billion buyback program. Microsoft also said it is boosting its quarterly dividend to 13 cents per share from 11 cents per share. Microsoft (MSFT, Fortune 500) shares gained 1%.
Nike (NKE, Fortune 500) said it will buy an additional $5 billion of its own stock over 4 years, following the end of its current four-year $3 billion buyback program that was approved in June 2006. Shares ended a bit lower.
Hewlett-Packard (HPQ, Fortune 500) said it was buying an additional $8 billion in stock on top of the $1.6 billion in shares it bought in its fiscal third quarter. HP shares lost 2.3%.
Among other movers, airline, railroad and trucker stocks all slumped on their spike in oil prices, as higher fuel prices have a direct impact on the cost of doing business. The Dow Jones Transportation (DJTA) average gave up 5%.
Homebuilders plummeted, including Pulte Homes (PHM, Fortune 500), Lennar (LEN, Fortune 500) and D.R. Horton (DHI, Fortune 500). The Philadelphia Housing (HGX) sector index slipped 8.7%.
Stock declines were broad based, with 28 of 30 Dow components sliding. The two gainers were Microsoft and aluminum-maker Alcoa, which closed just barely above break even.
Market breadth was negative. On the New York Stock Exchange, losers topped winners by over four to one on volume of 1.27 billion shares. On the Nasdaq, decliners beat advancers three to one on volume of 1.94 billion shares.
Other markets: Treasury prices dipped, raising the yield on the benchmark 10-year note to 3.83% from 3.80% late Friday. Treasury prices and yields move in opposite directions.
Last week, Treasury prices rallied and yields tumbled as nervous stock market investors looked for safer areas to park their cash. The three-month Treasury bill fell to a 68-year low around 0%, demonstrating the utter lack of interest in risk-taking amid the financial market crisis.
But yields ended the session with slim gains Monday, erasing bigger morning rallies.
In currency trading, the dollar fell against the euro and yen.
Gas prices fell for the fifth day in a row, after tumbling for eight days in a row in the aftermath of Hurricanes Gustav and Ike. (Full story).
In global trade, Asian markets ended higher and European markets ended lower.

Features

These Fortune 100 employers have at least 350 openings each. What are they looking for in a new hire? More

It would be the world's second-biggest economy. See how big companies' sales stack up against GDP over the past decade. More