Borrowing falls, 1st time since '98
Government report shows consumer credit decreased in August, a sign of the weak economy.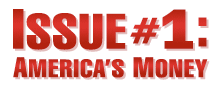 Issue #1: America's Money - Everyday on CNN
NEW YORK (CNNMoney.com) -- Borrowing by consumers fell in August for the first time in more than 10 years as a weak economy continued to strain household budgets, according to a government report issued Tuesday.
The Federal Reserve reported that consumer borrowing decreased by $7.9 billion in August to $2.577 trillion from a revised $2.585 trillion in July.
The annual rate of consumer borrowing fell 3.7% last month. Credit card borrowing decreased at an annual rate of 0.8% while non-revolving borrowing, including student and auto loans, contracted by 5.4%.
Economists had expected borrowing to have increased by $5 billion in August, according to a poll conducted by Briefing.com.
Tuesday's report marks the first time consumer credit has shrunk since January 1998, when it dropped $4.7 billion, or at a 4.3% annual rate.
"This month's decline was predominantly due to a decrease in non-revolving lines of credit," said Sean Maher, associate economist for Moody's Economy.com.
Maher added that auto loans make up the bulk of non-revolving lines of credit and that the decrease in August reflects weak vehicle sales in the month of July.
"Gas prices were high in July and consumers' transportation budgets were squeezed, which translated to a weak appetite for new vehicles," he said.
While the 0.8% decline in credit card borrowing was less dramatic, Maher said that revolving credit has steadily increased on a historical basis and that the dip in August was "fairly significant."
"Consumers are becoming more reluctant to charge on their credit cards," he said. And as economic conditions have deteriorated and individual borrowers have had trouble making payments, "it's also clear that banks are being a lot more cautious."
Indeed, the Fed's most recent survey of senior loan officers showed that 65% of U.S. banks tightened lending standards on credit card loans over the three months ended in July.
The pullback in borrowing comes as American households have struggled with a severe downturn in the housing market, rising unemployment and high energy prices.
With consumer spending contributing two-thirds of the nation's gross domestic product, many economists fear the third quarter will be the first to show a decline in GDP since 1991.

Features

These Fortune 100 employers have at least 350 openings each. What are they looking for in a new hire? More

It would be the world's second-biggest economy. See how big companies' sales stack up against GDP over the past decade. More