Holiday job picture not so jolly
Despite the big shopping events coming up, store chains indicate that they aren't rushing into seasonal hiring.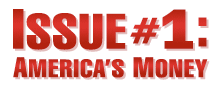 Issue #1: America's Money - Everyday on CNN
NEW YORK (CNNMoney.com) -- Many Americans who are hoping to work in a store this holiday season could be in for a big disappointment.
Because of an ongoing sales slump and expectations for a dismal shopping season, analysts expect retail chains will cut back on hiring temporary workers.
"This could be the weakest holiday hiring season since 2001," said John Challenger, CEO of outplacement firm Challenger, Gray & Christmas. In 2001, the nation was emerging from a recession and still reeling from the September 11 attacks.
According to his firm's forecast, hiring for the October-December shopping months could fall well short of last year's 698,300 retail jobs.
That total, itself, was a 6.5% decline from the 2006 holiday season, according to the Bureau of Labor Statistics.
"[Retailers] are looking at a consumer that's tapped out and very worried about job security," Challenger said.
In this environment - with thousands losing their jobs and credit to buy merchandise difficult to get - stores themselves are looking at ways to cut costs.
"Seasonal hiring is one of the few controllable costs for retailers in the short run," said Carl Steidtmann, chief economist with Deloitte Research.
"We've noticed that our retail clients have delayed giving us their seasonal hire ads by a month," said Don Firth, president and CEO of AllRetailJobs.com, an online career and recruiting job board that specializes in retail jobs.
He said retailers started sending their ads to his Web site in October instead of in September, which is usually the case.
Judging by the volume of ads coming into his Web site from chains such as Best Buy, RadioShack and Wal-Mart, Firth thinks the level of temporary holiday hiring for the key shopping months could be in-line with or softer than last year.
Less help is a risky bet
Industry watchers expect merchants will push more business online this year and use temporary workers mostly for the weekend shopping rush.
Wal-Mart (WMT, Fortune 500), the world's largest retailer, anticipates hiring between 20,000 to 25,000 temporary holiday workers from October through December nationwide.
While Wal-Mart spokesman Greg Rossiter refused to say whether that number is more or less than last year, he said the company had set that level "against the backdrop of more efficient staffing."
"We obviously are trying to manage our costs and keep prices as low as possible," he said.
Discounter Target (TGT, Fortune 500) seems to be employing a similar strategy, although spokeswoman Laura Opsahl said the retailer would hire fewer workers in some markets as it "continues to experience soft sales."
"Yes, in some instances where we project [customer] traffic may be down, it could affect the number of [seasonal] hires from previous years," she said.
In 2007, Opsahl said Target hired 100,000 holiday workers for its U.S. stores.
Holiday workers, such as cashiers and customer service representatives, typically represent 10%-20% of department store operator J.C. Penney (JCP, Fortune 500)'s annual hiring. Penney spokesman Quinton Crenshaw said the retailer, too, was being cautious with its seasonal hiring.
"We expect to hire the same number as last year but we'll see what the requirements are based on customer traffic," Crenshaw said.
Electronics seller Best Buy (BBY, Fortune 500) also is taking a wait-and-see approach to its holiday hiring requirements.
"We're still determining the final details, but at this point we expect that the numbers may mirror last year's numbers of roughly 26,500 seasonal hires, but it might be slightly less," Dawn Bryant said in a e-mail to CNNMoney.com.
Howard Tubin, analyst with RBC Capital Markets, said less seasonal hiring could cut both ways for retailers in a difficult year.
"Retailers are trying to manage through a difficult situation," he said. "They don't want to hurt their business, but they also need to improve their sales."
That is where trimming temporary workers becomes a risky bet, given that customer service consistently ranks among the top things that attract and keep shoppers in a store, especially during the holiday shopping frenzy.
With fewer workers, consumers could have to wait longer at the checkout - and will simply opt to shop elsewhere, or not at all.
"Retailers are caught between a rock and a hard place," said Challenger.
And the hard times for stores and would-be workers are likely to spill over into next year, said Deloitte Research's Steidtmann.
"Next year, retailers will continue to be parsimonious in terms of costs," he said. "We will see many store closings, and retail employment will continue to contract."
Credit crunch: Not so happy holidays
Wal-Mart cuts prices on toys

Features

These Fortune 100 employers have at least 350 openings each. What are they looking for in a new hire? More

It would be the world's second-biggest economy. See how big companies' sales stack up against GDP over the past decade. More