When a large staff can work
For one entrepreneur, an expansion required more than his small staff could handle.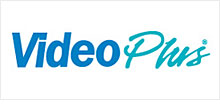 (Fortune Small Business) -- When FSB last spoke with Stuart Johnson, CEO of VideoPlus, he was focused on growing his profits - but not his payroll or even his revenues.
That was because a sales-boosting but profit-shrinking investment in a satellite broadcast business in the early 1990s had taught him a lesson: "Revenue growth isn't the be-all and end-all," he told us then. Johnson, 44, eventually sold those assets and laid off nearly 40 employees in order to refocus on his core business, which was producing DVD and CD-ROM training materials for clients such as Avon (AVP, Fortune 500).
At the time, profits at Johnson's business were climbing at an average annual rate of 67%. Johnson was the primary salesperson for the company, which generated less than $20 million in sales, and he intended to keep his staff headcount below 50. He did not plan to expand anything apart from his returns.
Four years later Johnson's strategy has shifted. VideoPlus, based in Lake Dallas, Texas, has mushroomed into a firm with 180 employees and revenue of more than $40 million a year. That growth has been driven largely by a custom-publishing division that he launched after the FSB article came out. The new division produces promotional materials to serve the marketing needs of its clients. Overall profit is still growing.
"People make half-time game plan changes," Johnson says of his decision to allow the company to grow beyond the limits he had defined. "We made some adjustments and took advantage of some great opportunities."
Last year Johnson acquired Success Magazine, a consumer publication. He's currently building that into a whole new enterprise, Success Media, which will produce seminars and books on personal development. This acquisition is different, he argues, because he has a good team in place to handle it, and he's confident that it will generate a healthy return.

To write a note to the editor about this article,
click here
.



My dream is to launch my own business someday. Now that it's time to choose a major, I'm debating if I should major in entrepreneurial studies or major in engineering to acquire a set of skills first. Is majoring in entrepreneurship a good choice?
More
- Spate, Orange, Calif.

More Small Business

Next Little Thing 2010