Low marks for Paulson, bailout
Poll majority are unhappy with Treasury Secretary and financial rescue plan, but approve of help for homeowners.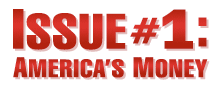 Issue #1: America's Money - Everyday on CNN
NEW YORK (CNNMoney.com) -- A majority of Americans aren't happy with the way Treasury Secretary Henry Paulson is handling his job or with the financial rescue package he and Congress created, according to a poll released Wednesday.
Of 1,058 people surveyed in a CNN/Opinion Research Corp. poll, 64% said they disapproved of Paulson's performance and 28% said they approved. The poll was conducted on Oct. 17-19 and the margin of error was plus or minus 3 percentage points.
The Treasury secretary, however, fared better than the president has recently. In an earlier poll, 72% of Americans said they disapproved of the way President Bush is handling his job.
A majority in the latest poll - 56% - said they also oppose the financial rescue package passed by Congress earlier this month. That package allows Treasury to buy troubled assets to stabilize the financial system.
In particular, 53% of Americans polled said they thought a major action taken as a result of that package - Uncle Sam providing capital to banks and other financial institutions in exchange for an equity stake in those companies - is a bad idea.
Fifty-eight percent also think the idea of the government providing financial assistance to keep a big company in business in exchange for a stake in that company is also a bad idea.
The Treasury has stepped in to help giant insurer American International Group (AIG, Fortune 500), which has received more than $100 billion in government loans. It has also taken over and agreed to provide funding for mortgage finance companies Fannie Mae and Freddie Mac.
There is one financial rescue strategy that won support in the poll: 58% of those polled said they favored government assistance to homeowners who can't pay their mortgages.
The financial rescue package requires the government to encourage lenders to modify mortgages in cases where the government holds at least a partial stake in a mortgage-backed security. And in cases where the government buys loans directly, it may modify the loans on its own.
On Oct. 1, the Federal Housing Administration launched a program to encourage lenders to write down loans to below a home's appraised value in exchange for refinancing a troubled borrower into an FHA-backed loan.
Early reports on that program, however, suggest that any positive effect on foreclosures may take time.
Meanwhile, FDIC Chairwoman Sheila Bair, who was instrumental in working on the financial rescue package provisions, has said publicly she thinks the government now needs to do more to help struggling homeowners.

Features

These Fortune 100 employers have at least 350 openings each. What are they looking for in a new hire? More

It would be the world's second-biggest economy. See how big companies' sales stack up against GDP over the past decade. More