Cash returns to mutual funds
Pre-election stock gains coaxed money back to mutual funds for the first time in 15 weeks.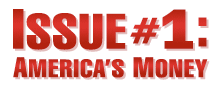 Issue #1: America's Money - Everyday on CNN
NEW YORK (CNNMoney.com) -- Americans began pumping money into mutual funds for the first time in 15 weeks, as global equities started rallying at the end of October, according to a report released Thursday.
Investors poured $2.2 billion into equity-based mutual funds during the seven days ended Nov. 5, compared to an outflow of $9.2 billion the week before, according to TrimTabs Investment Research. The last time stock-based mutual funds saw net gains was during the week ended July 23.
Stocks surged as October drew to a close, leading many investors to put money back into their mutual funds. But the moves may have been premature as markets turned sour earlier this week, said Conrad Gann, president and chief operating officer of TrimTabs.
"Retail investors don't have the best timing. They basically got burned over the last few days," said Gann.
Over the two days following Tuesday's presidential election, concern about the state of the economy sent the Dow Jones industrial average down some 929 points, marking its biggest two-day point loss ever.
Downward pressure. Funds that invest primarily in U.S.-based stocks saw an increase of $2.3 billion versus a decline of $7 billion in the prior week. However funds that focus on non-U.S. stocks continued to see declines, with investors pulling out a net $140 million compared to $2.2 billion last week.
"Foreign [funds] have the double whammy of a dollar rebound and the falling market," said Gann.
The dollar has gained significantly against most major currencies over the past several weeks as many investors try to hedge their bets against the volatile stock market.
As the dollar increases, the value of foreign funds decreases because the value of the stocks they hold, which are denominated in foreign currencies, goes down, Gann explained.
Bond-based funds saw a net increase of $518 million in investments compared to a decline of $5.9 billion last week, and hybrid funds, which try to strike a balance between stocks and bonds, saw a net influx of $184 million compared to net withdrawals of $2.8 billion.
Meanwhile exchange-traded funds (ETFs), unmanaged bundles of stocks that trade as a single unit on normal exchanges, saw a net inflow of $885 million, down from an inflow of $903 million last week.
Over the past several months, money flowing into ETFs has gotten a boost from the economic weakness, since it allows investors to spread their risk across a whole range of stocks.
Despite the apparent turnaround in mutual fund confidence, "we'll continue to see outflows," said Gann. The economy is still struggling, especially overseas, he pointed out.

Features

These Fortune 100 employers have at least 350 openings each. What are they looking for in a new hire? More

It would be the world's second-biggest economy. See how big companies' sales stack up against GDP over the past decade. More