Auto parts makers ask for $25.5B in aid
Assistance would come in the form of loan guarantees and help in speeding payments.
Photos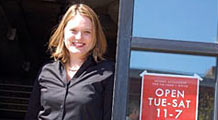 Find your next Car

NEW YORK (CNNMoney.com) -- A group representing auto parts suppliers has asked the Treasury Department for a total of $22.5 billion in financial assistance.
The Motor & Equipment Manufacturers Association and an affiliated group, the Original Equipment Suppliers Association, have submitted a request for loan guarantees and assistance to car manufacturers to help them pay their suppliers' bills more quickly.
The request includes $10.5 billion set aside to guarantee loans taken out against invoices payable by domestic automakers, $8 billion to guarantee other types of commercial loans and $7 billion to help General Motors and Chrysler pay their suppliers more quickly.
Auto parts suppliers make the various components out of which cars and trucks are built. With vehicle sales down 36% from their levels a year ago, struggling automakers are rapidly scaling back production. That, in turn, has hurt auto parts suppliers.
More than 40 major auto parts suppliers filed for Chapter 11 bankruptcy protection last year, according to MEMA. More than a third of supplier companies are in "imminent financial distress" according to the group, and another third indicate they will be "in distress" some time during the first quarter of this year.
Auto parts suppliers currently employ about 600,000 people in the United States, according to the OESA. But the loss of one auto industry job means the loss of four other jobs in other industries, auto industry groups have argued. In all, the groups say, 1 million jobs could be at risk.
Cash flow solutions
Automakers typically take about 45 days to pay for a shipment of auto parts. Parts suppliers take out loans using those "receivables" as collateral, allowing them to continue operations until the bills are paid. Industry representatives have complained that, with credit markets tight, it is now virtually impossible to get loans against receivables from domestic automakers.
The groups have asked Treasury to provide guarantees on loans taken out against invoices to Ford (F, Fortune 500), General Motors (GM, Fortune 500) and Chrysler. That would make it easier for the companies to get operating loans. The groups have also asked the government to provide guarantees on other commercial loans for the parts makers.
In addition, the parts makers have asked for a "quick pay" receivables program to help speed up automakers' payments on outstanding invoices.

Features

These Fortune 100 employers have at least 350 openings each. What are they looking for in a new hire? More

It would be the world's second-biggest economy. See how big companies' sales stack up against GDP over the past decade. More