Mass layoffs down in January
Layoffs hit temporary-help services and South, according to government report.
Photos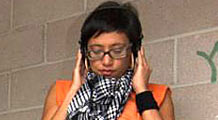 NEW YORK (CNNMoney.com) -- There were fewer mass layoffs in January, with the brunt of the job casualties occurring in the South and in temporary-help services, according to the U.S. government.
In January, there were 2,227 mass layoffs, which resulted in 237,902 job cuts, according to the Labor Department. There were 48 fewer mass layoffs compared to December, but the number of unemployment claims associated with them increased by 11,785.
Mass layoffs are those that involve 50 or more job cuts in a single sweep.
Although employers announced more mass layoffs in December than January, the workers were actually let go in January, which is what caused the number of unemployment claims to spike, according to David Wyss, chief economist for Standard & Poor's.
"Initial claims are going to continue being high through January and February. But we'll see another peak around the beginning of summer because by mid year, people will realize the economy isn't recovering, and companies will do another round of layoffs," he said.
The nation could lose 2 million more jobs in 2009 after shedding 2.6 million last year, according to a forecast released by the Conference Board in January.
The total number of mass layoffs has reached 25,712 since the start of the recession in December 2007.
Hard-hit industries
Temporary workers reported the highest number of jobless claims, with 25,467 in January, the highest since 1998.
Workers in school and employee bus transportation filed 12,071 unemployment claims, the most since 2005. Many of the cuts stem from budget-tightening in the school systems, according to Wyss. If cities and school districts receive additional funds from the stimulus, those cutbacks could be lessened, he said.
Vehicle manufacturing was another hard-hit industry as automakers fight for survival. In its report, the Labor Department split this into three industries: automobile, heavy-duty truck, and light truck and utility vehicle. This last category accounted for the third-highest number of unemployment claims - across all industries - with 11,404.
This week, two U.S.-based tech companies announced job cuts that will put 5,000 people out of work.
Spansion (SPSN), based in Sunnyvale, Calif., said on Monday that it will cut 3,000 jobs, or 35% of its total workforce, to save money for restructuring and to position itself for a possible sale.
Micron Technology (MU, Fortune 500), based in Boise, Idaho, said it would cut 2,000 jobs by the end of August, all of them in its home state. Of these cuts, 500 will occur in the next couple of weeks.

Features

These Fortune 100 employers have at least 350 openings each. What are they looking for in a new hire? More

It would be the world's second-biggest economy. See how big companies' sales stack up against GDP over the past decade. More