Letting the last staffer go
After more than a year of layoffs, small companies are still cutting staff - and experts say things will only get worse.
Photos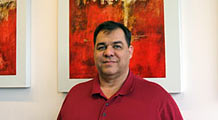 Photos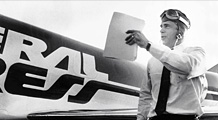 NEW YORK (CNNMoney.com) -- Small companies continue to hemorrhage jobs. Employment at companies with fewer than 500 employees dropped by 576,000 positions in February, according to ADP's latest job report, released Wednesday.
Among the smallest companies, those with fewer than 50 employees, employment declined by 262,000 positions, the biggest monthly drop recorded by ADP (ADP, Fortune 500) since the recession began. Though this marked the 13th consecutive month that small companies have cut more jobs than they've created, economic experts believe the situation will keep getting worse.
"These numbers didn't catch anyone off guard. Employment trails GDP growth and GDP declined in the fourth quarter," says Joel Prakken, chairman of ADP's research partner, Macroeconomic Advisers. "Our forecast predicts the first quarter GDP will be weak, and through months of winter and spring, I expect headline numbers like this. We're one month closer to when this will end, but it won't be next month."
Manufacturing companies have been shedding jobs for years, but now the services sector is sharing the pain. Among small businesses, job losses from companies that don't produce goods have been significant every month since July, reaching 146,000 in February.
"The service employment percentage decline is, historically speaking, very large and that's what's noteworthy," Prakken said. "It's a major contraction of labor markets."
Cathy DeHanas of Waldorf, Md., doesn't need statistics to illustrate how hard the recession has hit her industry. She works at her mother-in-law's 25-year-old real estate firm, DeHanas Real Estate Services, which resorted to cutting jobs after trying many other cost-cutting strategies first.
"It became a question of paying them or paying our own mortgage," DeHanas said.
At the height of the market, the firm had about a dozen paid employees, but as sales dwindled, they slowly let people go. While Rachel DeHanas, Cathy's mother-in-law, still runs the company, the other family members who used to work under her are taking on other jobs to supplement their income. Cathy, for example, is working nights as a nurse - her former job before joining the family business.
Prakken says that the small business employment numbers demonstrate how serious this recession is.
"In past recessions, small business employment slowed but barely fell," he said. "The economic impact of a large company laying off 1,000 people is quite similar to a hundred small companies laying off 10. We don't hear about that, though, because the small companies don't have press releases announcing the layoffs. That has brought a certain stealth to this recession, but people are becoming more aware of the small business sector in this downturn because it's more severe."
DeHanas says that the day she had to lay off the last employee, back in January, was difficult.
"We kept her as long as we could because she was an excellent employee, and as other employees left, she'd pick up their work," DeHanas said. "She'd been with us for five years and she was a really good friend. We debated and debated, but we had to let her go. That was one of the worst days of my life."
As other businesses around theirs shutter, DeHanas is trying to stay optimistic. She hopes better days will come when she can invite the employees back.
But Prakken thinks that turnaround will be distant.
"It's a monster cyclical contraction," he said. "It'll probably turn out to be the most severe labor market contraction since World War II," he says.

To write a note to the editor about this article,
click here
.