A $21.6 billion test drive
Obama's auto task force has three weeks to determine if GM and Chrysler deserve more loans. Will a ride in GM's Chevy Volt electric car help them decide?
Photos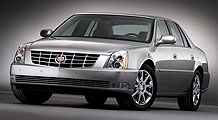 NEW YORK (CNNMoney.com) -- The Obama administration's top auto advisors were in the Detroit area Monday to meet with officials from General Motors and Chrysler, test drive a new electric car and try to chart a course for the industry's rescue.
March 31 is the stated deadline for the government to decide whether General Motors and Chrysler LLC, which have already received $17.4 billion in loans between them and have asked for up to $21.6 billion more in the coming weeks to help them avoid running out of money, deserve another bailout.
Steven Rattner and Ron Bloom, two former investment bankers brought in to advise the Treasury Department on the best course for saving the automakers, and Diana Farrell and Brian Deese, two members of the National Economic Council, made the visit to Detroit Monday.
The group met with company officials and engineers, as well as top officials of the United Auto Workers union, including UAW President Ron Gettelfinger. They also drove the electric-powered Chevrolet Volt from GM.
These four individuals are part of the government's federal auto task force, which also includes National Economic Council Director Larry Summers and Treasury Secretary Tim Geithner. This group will decide if the automakers' turnaround plans make them viable enough to merit more federal aid. The task force has already talked with top executives of GM and Chrysler at closed-door meetings in Washington.
The widely held assumption is that the Obama administration is looking for some way to justify additional loans for the automakers in order to help them avoid bankruptcy at a time when the economy is losing more than 600,000 jobs a month.
But according to the plans submitted by GM and Chrysler, both automakers think the only way they can remain viable is if they get most of the money they've requested in relatively short order -- sometime early next month at the latest.
GM's own auditors issued a statement last week questioning whether the company can stay in business without any additional help.
Bankruptcy talk increasing
The automakers also have until March 31 to prove to the government that they have made progress in cutting their costs and winning concessions from creditors and their unions.
So far, GM (GM, Fortune 500) has yet to reach an agreement from holders of about $30 billion in unsecured debt to convert this debt to stock. This has raised speculation that a GM bankruptcy is more likely now than it was even in December, when the company nearly ran out of cash in the closing days of the quarter.
"If the auto task force got the sense that GM and its bondholders can't come up with a deal...we expect the task force to push GM into bankruptcy rather than push back the deadline," said Shelly Lombard, a debt analyst for research firm Gimme Credit, in a report Friday.
But even a bankruptcy filing could end up costing taxpayers billions of dollars. That's because many of those advocating that the automakers use bankruptcy reorganization to fix their problems believe that the government would have to provide the funding needed to keep operating during reorganization.
In their turnaround plans, GM said it would need up to $100 billion to survive bankruptcy while Chrysler said it would require up to $24 billion if it filed for bankruptcy.
GM denied a report in Friday's Wall Street Journal that indicated the company was more open now to bankruptcy. David Cole, chairman of the Center for Automotive Research, a Michigan-based think tank, said the mere threat of bankruptcy should be enough to convince unions and creditors to make some more concessions.
"You can't remove the threat of bankruptcy. That's the leverage to get people to come to an agreement," he said. "I don't think these things will come together until we're at the very end."
Decision could be pushed back
When that end comes is not completely clear.
The loan agreements allow the government to push back the date for deciding whether or not the automakers are viable. Many in the industry expect that to happen, especially since some of the staff, including Rattner and Bloom, have only been advising the task force for a couple of weeks.
If the decision is pushed back, it is likely that additional loans for GM and Chrysler will come from the Troubled Asset Relief Program, or TARP, rather than having a request for new funds go to Congress. GM and Chrysler received their first loans from TARP, which was initially created to bailout Wall Street firms and banks last year.
Officials from the industry and administration say there has been little movement towards asking Congress for additional help, at least in the short-term.
Leaving the decision in the hands of Treasury rather than Congress also increases the chance that the automakers will get the additional help they are seeking, said Cole. The Senate rejected a proposal to provide $14 billion in aid to GM, Chrysler and Ford Motor (F, Fortune 500) last December.
"One thing we know is that the Obama administration does not want an auto failure," Cole said.

Features

These Fortune 100 employers have at least 350 openings each. What are they looking for in a new hire? More

It would be the world's second-biggest economy. See how big companies' sales stack up against GDP over the past decade. More