Small biz outlook: More pain ahead
With sales down and unlikely to pick up any time soon, business owners are slashing staffs and inventories in an attempt to keep their companies afloat.
Photos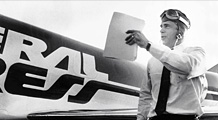 NEW YORK (CNNMoney.com) -- February was a rough month for small business owners: The National Federation of Independent Business's "optimism index" plunged to its second-lowest level in the monthly survey's 35-year history.
"It is clear that the first quarter of 2009 will be as bad as the fourth quarter of last year," NFIB Chief Economist William Dunkelberg said in a statement accompanying the report.
Business owners are coping with slow sales by liquidating inventory, deferring capital investments and slashing staff. Seasonally adjusted, the decline in the average number of workers employed by surveyed businesses over the past three months is the largest in the survey's history. NFIB, headquartered in Washington, D.C., based its February survey results on a poll of 800 of its members, who include small business owners around the U.S.
Even more ominous is their outlook: This typically upbeat segment of the economy is bracing for the climate to worsen. Expectations that sales will increase in the next few months have plummeted since January, falling to the worst reading the survey has ever recorded.
Valerie Breslow, president of Atlanta Pet Sitting Service, believes her business will weather the storm, but it's been battered by the recession.
"I'm optimistic long term, but short term I have no idea," she says. "This economy has flummoxed me - I've never seen anything like it."
Breslow started her pet sitting business in 1993, offering daytime walks and long-term in-house care for pet owners who travel for work or go on vacation. Her client base numbers in the thousands and continues to grow, but demand for her services is way down.
"[Pet owners] are not traveling on vacation as much, or their companies are not sending them away for business," she says. "And in some cases, they're just getting laid-off altogether, so they're at home more."
Atlanta Pet Sitting has historically grown its sales by 20% each year, but that number started sliding in 2007. In 2008, the company flatlined for the first time since the business launched.
"January 2009 was down by a few hundred dollars. February was up, but now March is down," Breslow says. "I wish we could just hit the bottom."
Breslow uses part-time and contract workers to run her business, so she's not laying anyone off. But she's giving her workers fewer assignments. "I have about 30 workers who care of the animals while I'm in the office," she explains. "But these days I'm stepping out of the office more to do the pet visits."
The jobs picture remains grim. Nine percent of the business owners polled by the NFIB said they increased staffing levels at their company within the past three months, but 24% said they cut staff. A record-high 8% of respondents said they had reduced compensation recently for their employees.
Breslow has cut her own salary in half and reduced her advertising in an effort to make ends meet. With little room left to cut, she's hoping for some glimmers of light on the horizon.
"We don't have any debt, which is a big plus, and we work from a virtual office, so we don't need to pay rent," she says. "The business will definitely survive, and it'll grow in the future. But it's not growing now, and that hurts."

To write a note to the editor about this article,
click here
.