Emergency biz loans: What qualifies
The SBA's forthcoming loan-relief program can't be used to pay down existing SBA loans -- but past borrowers will still be eligible for help with other debts.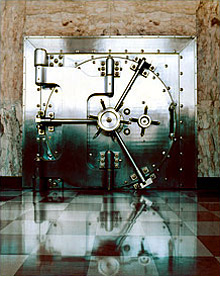 Photos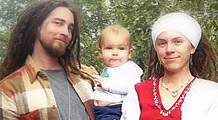 301 Moved Permanently
---
nginx
NEW YORK (CNNMoney.com) -- The Small Business Administration is still drawing up guidelines for its forthcoming emergency loans program, a stopgap measure intended to shore up small businesses struggling to keep up with payments on existing debt. But the agency this week confirmed an unexpected twist: Businesses with current loans backed by the SBA won't be able to use the new loans to cover payments on their existing SBA debt.
The upcoming program, tentatively dubbed the "America's Recovery Capital" (ARC) loan program, is a measure mandated by last month's stimulus bill. The bill requires the SBA to create a new "business stabilization" program to back loans of up to $35,000 to small businesses "experiencing immediate financial hardship." The loans are intended to be used to make interest and principal payments on a "qualifying small business loan" for up to six months.
In several announcements this week, SBA officials said that SBA-backed loans made before the stimulus bill's passage on Feb. 17 won't be eligible for ARC loan relief. The reason: The American Recovery and Reinvestment Act, the stimulus bill, forbids it. A provision Congress wrote into the bill explicitly prevents the new stabilization loans from being used to pay down SBA-backed loans made before the bill's enactment.
A staffer with the House Small Business Committee said that restriction was mandated by the Congressional Budget Office to comply with pay-as-you-go prohibitions against increasing the federal deficit through new direct-spending measures.
A representative from CBO was not immediately available for comment.
Still, both the House Committee and the SBA emphasized that businesses with existing SBA-backed loans can still apply for the new ARC loans. The only catch is that they'll have to use their new loans to pay down debt other than their SBA loan.
"Private loans made for any legitimate business purpose -- including credit card debts, bank loans and real-estate loans -- would be eligible for the program," the House Committee staffer said. "The Committee is also pushing the SBA to work with borrowers on loan modification and forbearance to provide relief to small business borrowers who have SBA-backed loans."
Talk back: Have you had trouble getting a loan?
The new ARC loans will be offered on extremely compelling terms for both business owners and lenders. The loans will come directly from banks, but the SBA will offer the banks a 100% guarantee on the loans -- something the agency has never done before. If the business owner defaults, the SBA will repay the bank for the full value of the loan.
The SBA will also fully subsidize the interest on the loans, making them essentially cost free for business owners. No payment on the loans will be due for a year, and businesses will have up to 5 years to fully repay them.
The SBA is still creating the guidelines for the new ARC loans program and doesn't yet know when the funds will be available.
"The details have not been worked out yet," SBA spokesman Michael Stamler said earlier this week. "It a very complex undertaking, but we are hurrying as fast as we can, consistent with making sure we have a thoughtful, effective program in place."
Congress allocated $255 million in the stimulus bill to fund the ARC program. That money will be used to pay for the program's loan guarantees and interest subsidies, so the actual lending volume it will support will be higher. The SBA is still working out the formulas to calculate how far the ARC funding will stretch.
It's also still determining what businesses will qualify for aid. The ARC loans will come directly from banks, and in a Web presentation this week, an SBA official said that only "viable" small businesses will be eligible.
That's an important caveat for a program that offers banks complete immunity against loans going bad. The SBA is already trying to cope with soaring default rates for its traditional loan programs, which only ensure banks against losses on a portion of their losses on qualified small business loans.
"A 'viable' small business is a business that has a demonstrated earnings history and proven record for success that may just need a little extra help to get through a short-term downturn," Eric Zarnikow, the SBA's associate administrator for capital access, said during the presentation. "We will be issuing additional guidance to lenders when the ARC program is released."
While many aspects of the program remain nebulous, small business advocates say it can't arrive soon enough.
"This stimulus, while small, will clearly help many existing small business borrowers to weather the storm," said Edward Tuvin, a former SBA lender who is now managing director of factoring firm Creative Capital Associates in Silver Spring, Md.

"It sounds like a good plan, but where is it, and why is it so difficult to put it into action?" asked Martin, the owner of Nu Wray Inn, a bed & breakfast in Burnsville, N.C.
Martin, who asked not to have his last name used because he's currently consulting part-time for a bank, has been hit hard by rising operating costs at the same time as sales dry up. To buy Nu Wray Inn three years ago, he took out a private bank loan, one not backed by the SBA. That loan is currently at a 10% interest rate, and the bank has turned down Martin's requests for a modification.

"I'm taking money from my other job to make those payments. If it wasn't for that, my business would be bankrupt," Martin said.

The SBA's ARC program could help his business -- if it gets moving in time.

"It frustrates me a lot to see banks and auto makers and these other companies getting a quick response, and small business as a whole getting a very slow response," he said. "The inn I run has been operating since 1833. If I go out of business, that's a hardship to my local community. I'm right in the middle of the town square."

To write a note to the editor about this article,
click here
.