10 questions to ask if your biz is in trouble
Is it time to shut down? Here's a test.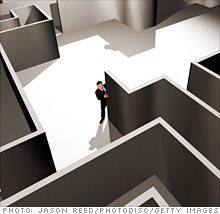 Photos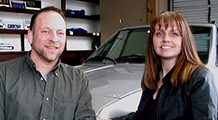 (Fortune Small Business) -- Entrepreneur Jay Goltz's 10 questions that will help you decide if it makes sense to stay in business. Says Goltz: "You don't need to have the 'right' answers to all these questions to forge ahead. But some 'wrong' answers should give you pause."
1. Is your problem cash flow, dwindling profits or both?
2. Has the problem been fixed? For example, if you tried new marketing ideas that didn't work, have you dropped them?
3. Are you in an industry that's going bad, making it hard to profit? Or is it some aspect of your execution that's to blame, be it pricing, service or location? Is your model flawed?
4. If you can fix the business, how much money can you make in the future? Is there potential? How long will it take to get there?
5. If you decide to quit, what will the consequences be? When is your lease up? Do you have outstanding loans? Are they personally secured? Will you lose your home? Will you have to file for business and/or personal bankruptcy? How many employees will lose their jobs? Are they loyal, long-term workers?
6. Could you make more money or be happier doing something else? Is entrepreneurship in your bones, or at this point would you be better off working for somebody else?
7. Do you have any fight left? Being strapped for cash and dealing with all the other difficulties of running a small business can wear you down.
8. How are you holding up physically? Hard work might not kill you, but stress certainly can.
9. Do you just feel alone, or are you really alone? Do you have a spouse or partner? Do you have kids? Are you ever home?
10. Are you having fun? Do you still have that passion that everyone talks about? When most people go into business, it's not about the money. Has that changed for you?

To write a note to the editor about this article,
click here
.