The venture game: What investors want
Even in tough times, venture capital money is available for startups with vision and a foolproof plan.
Photos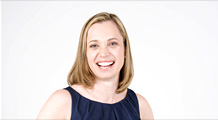 Photos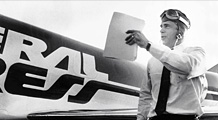 (Fortune Small Business) -- Matt Douglas had just embarked on a down-to-the-studs renovation of his home in Natick, Mass. when he and a colleague, Sean Conta, quit their jobs to launch MyPunchbowl.com, an event-planning Web site. "My wife and I were living in one 12-by-8-foot room, along with the refrigerator, stove and two cats," Douglas recalls. "Sean would come over around 8:30 every morning. Then we'd sit at our two little desks with construction noise in the background."
They worked on consulting projects until 4 p.m. and hammered away on MyPunchbowl until 10 each night. This arrangement did have an unintended benefit. "Our presence definitely motivated the crew," he says. "They probably finished sooner than they might have otherwise."
It also gave him a contractor's perspective on finding the right MyPunchbowl investor. "Starting a business is not unlike building a house," he says. "The framework goes up pretty quickly, but it takes a long time to get the details right."
In October 2007, Douglas and Conta raised about $1 million in seed funding from Intel (INTC, Fortune 500) Capital and eCoast Angels, a group from New Hampshire. The pair drew modest salaries, quit their consulting work and gave full attention to their fledgling business. MyPunchbowl grew faster - and validated investors' initial interest.
"I liked the viral nature of the business," says Lucy McQuilken, an investment manager at Intel Capital. "You invite 30 people to a party, and they each go on the site to RSVP and see MyPunchbowl. A couple of them have parties and use MyPunchbowl. So now the number of people you touch is multiplied."
Other businesses signed on as partners, including Kayak.com, Boston.com and several party suppliers. "The number of users went through the roof," says Douglas. Last September, Punchbowl Software, the company that owns the site, secured $2.1 million in Series A funding from Contour Venture Partners and Intel Capital, and the venture really took off.
Douglas is one of the lucky ones. Venture capitalists report that they invest in about six of every 1,000 business plans that cross their desks each year. The $28.3 billion that VCs invested in 2008 is down slightly from 2007's $30.9 billion total, according to the National Venture Capital Association (NVCA). The recent trend is really scary: VC investments totaled $5.4 billion in the fourth quarter of 2008, down from $8.1 billion in 2007's fourth quarter.
Investors fighting for cash
Many VCs anticipate a struggle to get a green light from cash-strapped limited partners - the wealthy individuals, corporations and institutional investors whose money the venture firms typically invest. With capital markets stuck in a deep freeze, some VCs are earmarking more dollars as follow-on investments for companies already in their portfolios.
"Without the IPO market as a source of capital or exit route for our companies, we have to look for ways to extend their funding," says Wende Hutton, general partner at Canaan Partners, an international VC firm headquartered in Menlo Park, Calif. "We've told all our CEOs to scale back spending plans and reduce their burn rate so cash can last longer."
Of course, entrepreneurial legends are made in times like these. General Motors (GM, Fortune 500) built its first assembly line after the panic of 1907. Under Henry Luce, Fortune magazine debuted in 1930, just as the Great Depression was terrifying the nation. Other well-known brands - Hyatt Hotels, Revlon (REV) and United Technologies (UTX, Fortune 500) - also launched during economic downturns. It may be harder to scare up cash now, but it is a boom time for finding human capital, cheaper rents and downsized, unsteady competitors.
Venture capitalists insist that money is still available - for the right entrepreneurs. "Most of us have funds to invest," says Robert Abbott, general partner of Norwest Venture Partners in Palo Alto.
Last year the NVCA segmented deals into 17 sectors. Leading the pack receiving first-time investments was Industrial/Energy, with 149 companies receiving a total of $1.2 billion. The Software category funded more deals than Industrial/Energy - 240 - but raised less money - $903 million. Third on the list was Biotechnology, which divvied $834 million among 127 companies.
In addition to the traditional sectors of information technology and life sciences, VCs are increasingly focused on clean technology plays. The NVCA calls this sector the fastest-growing space for VC investment and suggests that it could become the No. 1 sector overall within three years.
And don't get let the headlines get you down.
"Personally, I feel now is a good time to start a business," says Peter Bell, managing director at Lexington, Mass.-based Highland Capital Partners. "I truly believe capital is abundant for good ideas. What is usually scarce is employees who can help build your business, and they may be more available now. To me, there's less risk in a startup where you can control your own destiny than in working for a company that can lay you off after 20 years."
Here, from entrepreneurs and the VCs who love them, are 10 tips to make you attractive to venture capitalists.

To write a note to the editor about this article,
click here
.