More plant closings, job cuts due at GM
CEO says it will need to shut more U.S. plants and trim more jobs by 2012 than it thought just two months ago.
Photos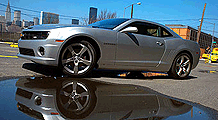 Photos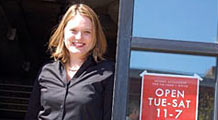 NEW YORK (CNNMoney.com) -- General Motors will announce more job cuts and plant closing plans in the coming weeks, CEO Fritz Henderson said Friday.
The embattled automaker, which has until June 1 to reach agreements with creditors and unions in order to avoid a government-forced bankruptcy, originally told regulators in February that it planned to eliminate 14 of its current 47 U.S. plants by 2012, and reduce U.S. staff by about 20,000 jobs.
Henderson, speaking to reporters Friday, did not give any details about exactly how many more job cuts and plant closings would be necessary, but said there should be an announcement before June 1.
"There is no question that as we look to revise our plan to cut deeper and go faster ...there will be further reductions in manpower," he said.
However, Henderson dismissed speculation that GM (GM, Fortune 500) was planning to cut its Buick and GMC brands and focus only on Chevrolet and Cadillac.
"We're excited about the ability of the [Buick and GMC] brands to generate customer enthusiasm and profitability," he said. "We're developing our plans around four core brands today."
He also denied that the company now prefers to fix its problems with a bankruptcy filing, rather than an out-of-court restructuring, saying the company still prefers to avoid bankruptcy.
But he said he couldn't give odds as to how likely it was that the company will be able to avoid bankruptcy, adding that no decision had yet been made on a bankruptcy. He said the final decision on when and whether to file will be made in conjunction with the government.
He did say that the chance of a bankruptcy is "more probable" than it had been even several weeks ago, given what the company needs to accomplish and the short time it has to do so.
Henderson added that although the company's preference is to stay out of bankruptcy "our overriding objective is to accomplish our goal of operational [changes] and balance sheet restructuring. If it can't be done outside of a bankruptcy process, it will be done within one."
The Treasury Department has loaned the company $13.4 billion so far and is looking at providing it additional assistance -- but only if GM proves it is able to be a viable business for the long-term.
Henderson also said that negotiations with both the United Auto Workers union and the company's bondholders have not yet started in earnest.
He said the company needs to come up with a new business plan before there can be intensive negotiations with those parties. He added the UAW will need to conclude talks with rival Chrysler LLC, which is working under even a tighter deadline than GM to avoid bankruptcy.

Features

These Fortune 100 employers have at least 350 openings each. What are they looking for in a new hire? More

It would be the world's second-biggest economy. See how big companies' sales stack up against GDP over the past decade. More