It's a lousy time to sell your business
Closed deals and the prices sellers paid both dropped sharply in the last quarter.
Photos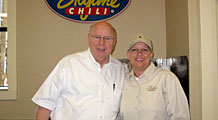 Obama's First 100 Days
You elected them... now grade them along with CNN's best political team! Rate the president, Congress and your state leaders in
CNN's National Report Card
Wednesday, April 29th, at 7 p.m. ET
Photos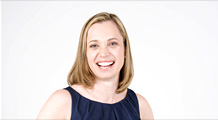 NEW YORK (CNNMoney.com) -- Get ready to face a sour market if you're hoping to sell your business. In the first quarter of 2009, the number of sold small businesses fell 36% compared to a year earlier, according to marketplace site BizBuySell.com.
The prices buyers paid also plunged. The median sale price dropped 17% for those transactions facilitated by the Web site, to $165,500. (The median asking price was $250,000.) Fewer entrepreneurs are even attempting to sell right now. In last year's first quarter, BizBuySell fielded 40,651 listings. This year, it had 37,277, an 8% drop.
"Those doing well enough to sell or want to sell are shying away," says Mike Handelsman, general manager of BizBuySell in San Francisco. "If they sell, it'll be based on cash flow and revenues, which are depressed now. In many cases, this is their nest egg, so they'll put off retirement to wait out these uncertain times."
BizBuySell, the largest nationwide marketplace for buying and selling small companies, compiles its sales data from closed-transaction reports sent in by brokers. For-sale-by-owner deals closed directly are not included in the totals.
Some boomers intending to retire in 2009 may have just missed the boat: The market for small businesses shifted very quickly. The first nine months of 2008 were a virtual boom time, with the number of transactions and the average purchase price rising compared to the prior year. But after peaking in the second quarter of last year, sales and listings began to soften, falling from 41,405 active listings in the third quarter of 2008 to 38,467 in the year's last three months, before slipping again at the start of 2009.
"Based on what we've seen [since last month], there haven't been any signs of recovery yet," Handelsman says. "In general, buyer interest is up, but they don't have the cash they had a year ago, and the availability of capital from banks and other lenders is still significantly depressed."
The uncertainty of the economy is also playing a big role in reducing sales. While the rule of thumb that sellers' should take three years of a company's financials into account to determine a purchase price and how much cash they can expect a business to generate, that equation is out the window right now.
"Unemployment is at record levels, and those who need income aren't going to buy based on the potential [of the business]," Handelsman says. "If they need to make a living tomorrow, they're not going to buy something that can't give them a salary."
The recession is hitting industries across the board, with only a few exceptions, said Ken Ducey, CEO of business brokerage firm Princeton Capital of Ridgefield, Conn. "There are industries such as healthcare that are recession-proof, and there are some companies out there that are more valuable and unique in this marketplace," he says. "Contractors with the government, for example, are in more demand because they are a safe haven."
Ducey says that those types of companies are still being sold for the kinds of prices seen in 2007 and 2008, and that their buyers can still find funding from banks and other sources to fund their acquisition.
That's the rare bright spot within a very grim landscape. Even in the high-growth small business universe, the market is stagnant. The National Venture Capital Association (NVCA) reported that there were only 56 mergers and acquisitions in the first quarter of 2009, compared to 106 in 2008. The average deal size has cratered, dropping to $49.6 million - a 56% decline from the $113.6 million average price of a year earlier.
"Over the first three quarters of 2008, the M&A market was doing pretty good - VCs were getting four times and sometimes 10 times their money back from an acquisition," says Mark Heesen, NVCA president. "In the fourth quarter, there was not only a deterioration in the number but also in the quality of the acquisitions, and that led into the first quarter of 2009."
Many large companies rely on the purchase of high-growth ventures, rather than internal research and development, to offer new products and services. But they are currently holding off because the IPO market is dead - in the past two quarters, NVCA tracked zero venture-backed IPOs. With so few competitors in the market vying for these ventures, and no exit route for them in the public market, large corporations are willing to sit back and wait for the signs of recovery.
"It's a cat-and-mouse game," says Heesen. "When they see the stock market up 300 points one day and down 200 the next, they don't know how much money they have to play with. Also, the more they sit, the more the price [of the venture] will come down."
For both venture-backed startups and established Main Street businesses, industry observers don't see acquisition prospects improving any time soon.
"The sellers could be waiting a long, long time for the market to return," says Princeton Captial's Ducey. "And even when activity picks up, the pent-up demand could flood the marketplace and therefore keep valuations low."

To write a note to the editor about this article,
click here
.