GM bondholders want majority stake
In counteroffer to restructuring proposal, creditors say they want majority control of the automaker and no government equity stake.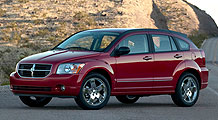 Chrysler was king of the hill with its 300 series just a few years ago. Oh how the mighty have fallen.
NEW YORK (CNNMoney.com) -- Holders of General Motors' debt offered a counter proposal Thursday to the automaker's debt restructuring plan, seeking a majority stake in the company.
A committee representing about 20% of GM's bondholders proposed that GM issue new stock, giving bondholders a 58% stake in the company, the union 41% and current shareholders less than 1%. The shares would be in return for the $27 billion of debt held by bondholders and $20 billion in health benefit obligations GM owes its retirees.
Under the bondholders' plan, which was submitted to the Obama administration's Auto Task Force, the Treasury Department would not receive any stake in GM, and the automaker would remain liable to pay back the $15.4 billion that the government has lent it. On Monday, Fritz Henderson, GM's chief executive, said the automaker will still need additional loans from the Treasury in order to continue to pay its bills, even if enough bondholders agree to reduce the company's sizeable debt.
GM issued just a very short comment on the bondholders' offer, saying it planned to proceed with its own plan.
"GM has launched an exchange, and we are proceeding with the tender and consent solicitations as outlined in the prospectus," a company spokesman said in a statement.
GM's plan: The bondholders' proposal is vastly different than GM's restructuring plan, which was announced Monday. GM offered to swap $24 billion of the company's $27 billion in unsecured debt for stock. Bondholders would get 225 shares of stock for every $1,000 in principal owed, equaling about a 10% stake in the company.
Under GM's proposal, the bondholders would end up with stock worth only $380, for every $1,000 they are now owed on the bonds. The shares would be based on Friday's closing price.
Similarly, the United Autoworkers Union would end up with 39% of the company and current shareholders would own just 1% of GM. But GM wants Treasury to convert about $10 billion of debt the company owes the government into common stock, giving the government a 50% stake in the company.
GM said its plan will help the company stay out of bankruptcy. Treasury said that if fewer than 90% of bondholders accept its restructuring proposal by the end of May, the automaker would have to seek bankruptcy protection, and bondholders would likely receive much less than the company is offering.
GM is scheduled on June 1 to make an approximately $1 billion payment to its debt holders. That's the same day the Obama administration has said it expects the company to have successfully worked out a restructuring deal or file for bankruptcy.
Shares of GM (GM, Fortune 500) rose about 7% in afternoon trading.
Bondholders say GM plan is unfair: The bondholders' committee said its plan would save taxpayers money and, at the same time, help GM avoid a bankruptcy filing.
"Our proposal will save the taxpayers $10 billion that the government was planning to reallocate," said Eric Seigert, financial adviser to the committee representing bondholders. "GM wants equal stakeholders to share unequally in the company, and our position is that's not right."
The apparent inequality in GM's plan stems from bondholders, who are owed $27 billion, receiving a 10% stake, compared to the government, which is owed $15.4 billion, receiving a 50% stake.
"In a bankruptcy, the debtor owes fiduciary duties to its creditors, so from a purely legal standpoint, the bondholders plan seems to hold more water," said Edward Neiger, founder of Neiger LLP, a creditors rights and bankruptcy law firm. "But we're in uncharted waters, and each plan has its pros and cons."
Seigert said bondholders are not certain how Treasury will react to their proposal, because they have been left out of the restructuring negotiations between Treasury and GM despite efforts to come to the table. But they believe the plan is "eminently fair" and hope it spurs a constructive dialogue. Should GM push forward with its current proposal, Seigert said bondholders will not accept the automaker's deal, and the company will likely be forced into bankruptcy.
A Treasury official declined to comment on the bondholders' counter offer.
"Unlike the current proposal, our plan does not grant a controlling interest in GM to the federal government," Seigert said. "We do not believe that nationalizing one of America's largest and most important companies is the right policy decision for our country."
Still, it's not clear that either plan will succeed. Neiger said the problem with both plans is that neither addresses the legacy costs and pensions that GM has to pay its employees and retirees, which make the company's vehicles more expensive and GM less competitive.
"Either plan is just pushing off a bankruptcy for a couple of years," Neiger said. "Unless they deal with the underlying issue, both plans are just delaying the inevitable."

Features

These Fortune 100 employers have at least 350 openings each. What are they looking for in a new hire? More

It would be the world's second-biggest economy. See how big companies' sales stack up against GDP over the past decade. More