GM loses another $6 billion
Troubled automaker burned through $10.2 billion in the first quarter, leaving it with barely enough cash to operate. GM says it needs $11.6 billion more this year.
Photos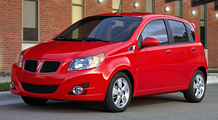 NEW YORK (CNNMoney.com) -- Struggling automaker General Motors reported a $6 billion loss during the first three months of the year Thursday, and said it will need more government loans soon as it tries to come up with a plan to stay out of bankruptcy.
GM (GM, Fortune 500) burned through $10.2 billion in cash in the quarter, leaving it with only $11.6 billion in cash on hand at the end of the period. The company says it needs between $11 billion and $14 billion on hand to continue normal operations.
Most of the cash GM burned in the quarter came from the $9.4 billion in government loans it got during the first three months of the year. GM has received $15.4 billion in federal assistance since the end of last year.
The company did not give any specific guidance about how much more cash it would burn during the rest of the year. But chief financial officer Ray Young suggested during a conference call Thursday morning that it will need to spend more money than previously forecast due to plans to significantly cut North American production and buy out dealerships.
Young said the company will need about $2.6 billion in additional federal loans this month as it tries to come up with a plan to stay out of bankruptcy. It will also need about $9 billion more through the rest of the year even if it stays out of bankruptcy. If approved, that would bring total government support for the company to $27 billion.
GM has been struggling to compete with Asian and European automakers for the past few years -- even when auto sales where thriving. But the company has been hit particularly hard during the past year as countries around the world have slipped into recession.
Excluding special items, GM reported a loss of $5.9 billion, or $9.66 a share in the first quarter, compared to a 62 cents per share loss a year ago. The company has now lost $88 billion since 2005.
Still, the first quarter loss was smaller than the $11.05 per share loss forecast by analysts surveyed by Thomson Reuters.
Revenue fell 47% to $22.4 billion due to a global slump in auto sales. But revenue was also better than forecasts. Analysts were expecting revenue of $20.2 billion.
Global sales volume fell 28% in the quarter, led by a 46% decline in auto sales in the company's North American market.
The weak U.S. demand for vehicles led GM to shut most of its U.S. plants for much of January.
Overall global market share fell to 11.2%, down 1.2 percentage points from a year ago. It lost share in every region of the globe except for Asia-Pacific, where it was helped by gains in China.
Young said that speculation about the risk of bankruptcy hit U.S. sales particularly hard, although he could not quantify how much of the plunge in sales could be traced to those consumer concerns. He said even in markets where GM's operations are doing well, such as Brazil, worries about bankruptcy at the parent company put a crimp into sales.
"We need to get out of the front page of the newspapers every day and move very fast in terms of restructuring, whether it's in court or out of court," he said.
Clock ticking for GM to reach restructuring deals
The Treasury Department has given GM only until the end of this month to come up with an agreement with creditors, unions and dealers that would cut its costs and debt enough to be viable for the long-term. If it fails to reach those agreements, GM is expected to follow rival Chrysler LLC into bankruptcy.
As part of its revised restructuring plan, GM proposed last week to reduce unsecured debt by at least $24 billion by getting bondholders to accept stock rather than the cash they are owed. GM would also give the Treasury Department a majority stake in the company in return for taxpayers forgiving federal assistance so far.
The United Auto Workers union would control about a third of the company's stock in return for contract changes.
GM also detailed plans to cut 23,000 jobs, close additional plants and shed 42% of its U.S. dealers, to just 3,600, by the end of next year. In addition, GM plans to cut its Saturn, Hummer, Saab and Pontiac brands and is exploring the sale of the Opel brand in Europe.
"Our first quarter results underscore the importance of executing GM's revised viability plan, which goes further and faster to lower our break-even point," said CEO Fritz Henderson in a statement.
Shares of GM fell more than 3% in late morning trading Thursday. The company has lost nearly half of its market value so far in 2009 and more than 90% of its value in the past year.

Features

These Fortune 100 employers have at least 350 openings each. What are they looking for in a new hire? More

It would be the world's second-biggest economy. See how big companies' sales stack up against GDP over the past decade. More