For a healthy GM, look overseas
The company's success in China, Brazil and other international markets show that GM can still compete globally, despite big problems in the U.S.
Photos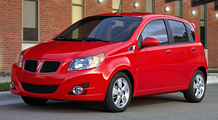 NEW YORK (CNNMoney.com) -- General Motors, the quintessential U.S. company, sold more vehicles in Asia in the first quarter than it did in the United States.
Only about a quarter of GM's vehicle sales worldwide were made in the U.S. during the quarter. More than a third of GM's sales were from the U.S. market during the same period a year ago.
And the company actually made money in China, the rest of the Asia-Pacific region, and in Latin America during the quarter, despite a global downturn in auto sales. At the same time, GM continued to lose billions of dollars on its North American and European auto units.
As GM (GM, Fortune 500) teeters on the brink of bankruptcy, its success overseas has actually prompted questions whether GM should move its headquarters out of Detroit to some overseas location.
While CEO Fritz Henderson said the company had no such plans to make such a move during the current crisis, he wouldn't rule it out in the future.
But experts say the company's strength elsewhere around the globe shows that the company can be competitive. So no matter what happens in the next few weeks as GM races to meet a government imposed deadline to restructure, its future will depend more on its overseas operations than its North American business.
"Given a clean sheet of paper, GM can execute as well as any other global manufacturer, many times better," said Michael Robinet, VP, global vehicle forecasts for industry consultant CSM Worldwide.
It's not just a matter of GM benefiting from newer factories and more flexible labor contracts overseas. The company's brands also have a fresher image with overseas consumers who are not as familiar with some of GM's failed products from the past.
Some U.S. buyers remain reluctant to buy GM cars even though the company's vehicle quality rankings have closed much of the gap with Asian brands in recent years.
But in growing markets like China and Russia, its brands don't suffer from poor consumer perception. The clearest example may be the Buick brand. Buick is an afterthought for most U.S. car buyers but is considered a top brand among Chinese buyers.
"In the US, whenever you talk to people, there's a whole swath of population that won't consider a GM car because of past problems," said Subroto Banerjee, a partner at business research firm Frost & Sullivan. "But my brother who lives in India can't wait to buy a Chevrolet. That's the view of a lot of people in those markets."
Of course it's not just perception that has left GM at a disadvantage in the U.S.
GM, along with U.S. rivals Ford Motor (F, Fortune 500) and Chrysler LLC, also have struggled with so-called legacy costs. They have been forced to spend billions to cover retirees' health care expenses and pension obligations. Those are not problems for the Asian automakers with nonunion plants here.
But Robinet said the legacy costs for the Detroit automakers go far beyond the union contracts. It also includes too many brands, too large of a dealership structure and too much manufacturing capacity. That's not as much of a problem for GM with its overseas operations, however.
A roadmap for U.S. profits
Some experts say they are hopeful the current restructuring effort will also leave GM as competitive at home as it has long been abroad.
Those plans call for GM to drop all but four of its North American brands, shed 42% of its dealers, shut additional plants and production, and move retiree health care costs to a union controlled trust fund.
"Their success overseas demonstrates that they have the capability of succeeding here," said Tom Libby, president of the Society of Automotive Analysts. "The stuff they're being forced to do now, it's stuff that should have been done a long time ago. They're going to be a competitive company from most perspectives."
Still, experts say it's important that GM keeps its overseas operations linked with its North American unit as it goes through restructuring .They say automakers need a global operation in order to spread out their vehicle development costs and reduce the costs of their parts purchase programs.
Libby is worried that in its need to save cash, GM could wind up selling too much of its European operations as part of its current restructuring plan.
"If they're going to be successful competitor to Toyota (TM) and Fiat-Chrysler, Ford and Volkswagen, they need a global presence," said Libby.
Nonetheless, the United Auto Workers union has expressed concerns that GM, facing a need to cut costs further, could move much of the work that has traditionally been done in U.S. plants to overseas operations in the future.
Right now only a few niche vehicles, like the subcompact Aveo, are built at overseas GM plants and shipped to the U.S. market. Overall, GM imported about 85,000 vehicles into the U.S. last year.
GM's Henderson has said the company now plans to increase those intra-company imports to about 235,000 a year, or about the output of a North American auto plant.
But he also said he's willing to have limits on those imports be a subject of negotiation with the union in upcoming talks on changes in the contract.
Even without limits in the union contract, Robinet said it's unlikely that GM will ever import a significant share of vehicles into the U.S. market.
He points out that even the Asian based automakers make most of their U.S. vehicles in North America. Unlike computers and electronics, which move via air freight, the time it takes to move a vehicle by ship is in itself a competitive disadvantage.
"If you're shipping a vehicle, you're two months away from your customer. If your plant is in Kentucky or Tennessee, you're two weeks away," he said.
But that doesn't mean that more work being done for GM in North America today won't move overseas in coming years, especially vehicle design.
"Even if the blue collar [workers] stay here, the white collar [jobs] could move overseas," said Frost & Sullivan's Banerjee.

Features

These Fortune 100 employers have at least 350 openings each. What are they looking for in a new hire? More

It would be the world's second-biggest economy. See how big companies' sales stack up against GDP over the past decade. More