GM bondholders fight back
Individual investors and major funds that hold GM debt see little value in the proposal to give them 10% of the company in return for $27 billion in bonds.
Photos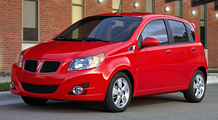 NEW YORK (CNNMoney.com) -- Jim Graves comes from a Michigan family with deep ties to General Motors.
His brother and sister are retired autoworkers who depend on GM (GM, Fortune 500) for their pensions and health care coverage. His mother also had a salaried job there, and his grandfather participated in a sit down strike at GM's plant in Flint, Mich. in 1937, a key moment in the union's effort to organize GM and the rest of the U.S. auto industry.
Graves, a Flint native, spent four years working on computers at GM before he moved over to rival Ford Motor (F, Fortune 500) for 16 years.
When his stepfather died and he started advising his mom on her retirement nest egg, he was impressed by the interest payments she was earning on GM bonds and decided to invest a substantial portion of his own retirement savings in them. At the time, the bonds were paying a 7.75% interest rate while savings accounts at many banks were only paying about 2%.
But Graves and his mother now both find their retirement savings at risk. GM has indicated that it doesn't have the $1 billion it needs to make payments due to holders of $27 billion worth of the bonds on June 1. Individual investors own an estimated $5 billion to $6 billion of that debt.
Unless GM can convince creditors holding 90% of those bonds to accept stock worth a fraction of their original holdings by May 26, the company is expected to file for bankruptcy protection by June 1, the government's deadline for GM to come up with a major restructuring plan.
That has Graves, 58, now a software developer living in Florida, angry. He spent time earlier this week lobbying members of Congress to try to change the terms of the GM restructuring, which would leave bondholders with only 10% of the company.
Under the debt offer, bondholders would receive 225 shares of GM stock for every $1,000 in bonds they hold. That would be worth only $326 based on Wednesday's closing price of GM and the stock currently pays no dividend. So that would be a hit for investors who bought the bonds for their steady income stream.
"These people like my mother need these payments for income, they can't wait for GM stock to recover," he said, adding that individuals are being given short shrift when compared to the government and United Auto Workers union, which will receive much larger stakes in GM. The UAW reached a new deal with GM Thursday.
"We just want a more fair settlement. We don't want GM to go into bankruptcy. That's a lose-lose situation all the way around," Graves said.
But it's uncertain if individual bondholders will be able to succeed in their efforts to get more from GM. Even Jim Martin, president of The 60 Plus Association, a senior citizen's advocacy group that helped organize the bondholders' Capitol Hill lobbying efforts this week, is doubtful.
"These small investors have a compelling story. They're articulate, it's coming from the heart," said Martin. "We're starting to get some traction, but unfortunately it could be too little, too late.
The major institutional investors who hold most of the bonds, such as mutual funds, aren't any happier with the offer from GM and Treasury. They've proposed that they should receive 58% of the company in return for their debt.
But while an ad hoc committee of major bondholders says it's eager to hold negotiations with the Treasury Department's auto industry task force and GM on the terms, no meetings have been held since April 30.
GM CEO Fritz Henderson has suggested that it will be up to the government, not GM, to determine whether bondholders should get a better deal. When asked at a recent press conference if the offer to bondholders would be improved, he said "the guidance given to us by Treasury when we launched the bond exchange remains in effect...and there are really no changes from that."
An administration official who asked not be named added that "the task force is in regular contact with representatives of the bondholders, and we meet with them as appropriate."
Some experts say it makes sense for the bondholders to turn down GM's offer, even if they risk being left with nothing in bankruptcy.
"They're saying their bonds are trading at 4.5 cents on the dollar right now, I might as well gamble," said Richard Tilton, analyst with credit analyst firm Covenant Review, who specializes in bankruptcies. "I don't think they'll do worse than the offer in bankruptcy court."
Tilton said he believes GM is already committed to going into bankruptcy, despite company statements that it would like to avoid filing.
"Bankruptcy is really the only way of shedding dealer and supplier arrangements. They're much harder to do outside of court," he said. "I see the exchange offer as much more of a smokescreen. It's a way to blame bondholders for putting the company in chapter 11."
But blaming creditors may not be as easy to do as it was following the bankruptcy of Chrysler last month. President Obama and many other politicians lashed out at hedge funds that balked at demands to restructure their debt, even though several big banks that were the recipients of government bailout funds agreed to do so.
In the case of GM, it would seem unwise for Obama to criticize "mom and pop" investors or even institutional investors such as pension funds for holding out for a better deal. Many of the small bondholders agree with Graves that while they don't want to see GM in bankruptcy, they have little choice but to reject the offer.
"I'm rolling the dice and saying I will be better off in bankruptcy," said Harley VanDeloo, a retiree from Thousand Oaks, Calif. "The offer is so low, it's not worth considering."

Features

These Fortune 100 employers have at least 350 openings each. What are they looking for in a new hire? More

It would be the world's second-biggest economy. See how big companies' sales stack up against GDP over the past decade. More