Shell pays $15.5M in Nigeria suit
Oil company settles a claim that it violated human rights leading to the killings of a famous writer and other activists in 1995.
Photos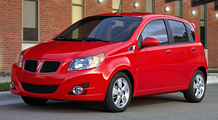 NEW YORK (CNN) -- Shell has agreed to a $15.5 million settlement in a lawsuit that claimed the oil company supported civil rights abuses in Nigeria that led to the killings of a famous writer and other activists in 1995.
The family of writer Ken Saro-Wiwa and nine other people filed the suit in New York, alleging that Shell was partially responsible for the then-military regime's oppression of the Ogoni people in the Niger Delta. Saro-Wiwa and other activists were protesting what they saw as environmental abuses by Shell.
Shell, which said it "had no part in the violence that took place," called the settlement "a humanitarian gesture to set up a trust fund to benefit the Ogoni people."
The Saro-Wiwa family said the settlement will allow it and the other plaintiffs to move on with their lives.
"It draws a line under the past and actually face the future with something tangible, some hope that this is the beginning of a better engagement between all the stakeholders in this issue," son Ken Saro-Wiwa Jr. told CNN.
Nigeria's Ogoni people have complained for years that Shell was allowed to pollute its land without consequences. Saro-Wiwa's death sparked a worldwide outcry, and his movement ultimately forced Shell out of the oil- and gas-rich Ogoniland region.
The New York-based Center for Constitutional Rights went to court on behalf of Saro-Wiwa's family and others in 1996. Shell fought the lawsuit until last week, when a federal appellate court ruled that the plaintiffs could sue the company's Nigerian subsidiary in American courts, overturning a March decision in the company's favor.
"This was one of the first cases to charge a multinational corporation with human-rights violations, and this settlement confirms that multinational corporations can no longer act with the impunity they once enjoyed," plaintiff's lawyer Jennie Green said in a statement released with the settlement.

Features

These Fortune 100 employers have at least 350 openings each. What are they looking for in a new hire? More

It would be the world's second-biggest economy. See how big companies' sales stack up against GDP over the past decade. More