Mortgage rates climb
Treasury yields on a tear help pull rates higher; 30-year fixed mortgage jumps to 5.95%.
Photos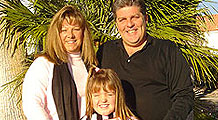 NEW YORK (CNNMoney.com) -- Home mortgage rates jumped in the most recent week, pulled higher by skyrocketing Treasury yields.
The average 30-year fixed rate soared to 5.95% from 5.45% last week, according to a weekly national survey from Bankrate.com.
The 30-year rate is often influenced by the benchmark 10-year bond's yield, which has increased steadily to hover around 4% recently. The yield was 2% just six months ago. Investors worry that this has re-ignited inflation fears and threatens the potential for economic recovery.
In an effort to cap mortgage rates, the Federal Reserve in March revealed a campaign to buy back $300 billion in Treasurys in hopes that it will spark demand and keep yields -- and therefore, mortgage rates -- in check.
Mortgage rates fell as refinancings abounded. But those benefits seem to have worn off, as rates have been on a tear in recent weeks.
Although mortgage rates continue to rise, they remain much lower than last year, when the average 30-year fixed mortgage rate was 6.48%.
Adjustable-rate mortgages: Those rising rates have made it difficult for many homeowners to refinance, but ARMs are an option, the Bankrate report noted.
Adjustable-rate mortgages were higher last week, with the average 1-year ARM rising to 5.16% and the 5-year ARM jumping to 5.49%.
"Bankers say ARMs got a bad rap in the mortgage debacle," the report continued, adding that the riskiest loans in the housing bubble --"subprime, low down payment, interest-only, negative amortizing and stated income" -- tended to be adjustable-rate mortgages.
But the meltdown happened "because those loan features were layered on top of ARMs," the report said, meaning that it was not the adjustable rates that caused people to default. Rather, home buyers put no money down and "exaggerated their earnings when they applied for stated-income loans."
A few months ago, only about 1% of mortgage applications were for ARMs. Last week, it was 3.4%, the report added.
Other rates: The average 15-year fixed rate mortgage jumped to 5.37% from 5.06% the week prior.
The average jumbo 30-year fixed rate ticked up to 6.96% from 6.68%. Loans are considered "jumbo" when they are too large to be purchased or guaranteed by Fannie Mae (FNM, Fortune 500) and Freddie Mac (FRE, Fortune 500). They carry higher rates than smaller "conforming" loans, which do have guarantees.
Have you applied for a loan modification or refinancing under the Obama administration plan? Did you run into roadbloacks or were you able to get a lower monthly payment and avoid foreclosure? We want to hear your experiences. E-mail your story to realstories@cnnmoney.com, and you could be part of an upcoming article. For the CNNMoney.com Comment Policy, click here.

Features

These Fortune 100 employers have at least 350 openings each. What are they looking for in a new hire? More

It would be the world's second-biggest economy. See how big companies' sales stack up against GDP over the past decade. More