Can't afford health care? Barter for it
In these cash-strapped times, bartering is gaining popularity - even for dental surgery and prescription drugs.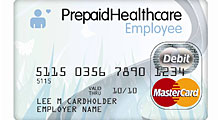 America's health care system is expensive, inefficient, and leaves many citizens without coverage. Here's what 6 entrepreneurial companies are doing about it.
Photos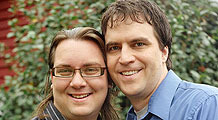 NEW YORK (CNNMoney.com) -- A few entrepreneurs are exploring a novel solution to the problem of finding affordable health care for themselves and their staff: Swap for it.
Bob Viking, who owns a party supply store and event entertainment company in Portage, Wisc., hasn't had to pay cash for office computers or services like remodeling in seven years. Instead, he barters for them, using a system he's now exploring for health care as well. Viking paid for his own dental surgery with barter "cash," and he recently met with a service that barters dental, eye care and emergency health coverage to discuss building an employee benefit plan.
As the recession drags on, barter is booming. International Monetary Systems (IMS), the network Viking uses, has seen its volume of inquiries double since last year. Business owners with an eye toward cutting costs are increasingly viewing bartering as a viable option for obtaining medical services for themselves and their employees.
"The vast majority of small and medium businesses just don't have the resources today to offer those big insurance platforms with large coverage, so they're turning to alternative forms to be able to provide similar benefits at less cost," said John Strabley, CEO of IMS.
Not offering health insurance has hurt staff recruiting and retention over the years at his company, Viking said.
"I just can't afford to do it as a small business owner, even if I only paid a portion of it," he said. "The portion I'd have to pass onward would also be problematic for any employee. It really is too expensive for me to add to my bottom line."
That's a problem that plagues many entrepreneurs. President Obama has made reforming the health care system a political priority this year, a move that's in line with small business owners' needs. Entrepreneurs frequently cite the cost and restricted availability of health care as one of their top business challenges. A recent survey by the Main Street Alliance, an industry group lobbying for health-care reform, found that just 34% of the small employers it polled offer employee health coverage.
Swapping for service
On a volume basis, bartering isn't yet ready to fill the gap. IMS, which boasts 18,000 clients and handled a barter volume of $120 million last year, does only 3% to 5% percent of its trading in the medical field, Strabley estimated. That includes services from massage therapists and chiropractors, as well as more traditional medical help from dentists, doctors and optometrists.
But the handful of providers who have stepped up to swap are finding a growing demand for their services. Wall Family Dentistry in Milwaukee, Wisc., has been a member of IMS and its predecessor for sixteen years, amassing "barter bucks" that owner Tim Wall has traded for a baby grand piano and a pontoon boat. Business was traditionally slow, but lately Wall is fielding what he calls "probably as much as I can handle." He sees up to 15 patients a month who have bartered for care.
He's noticed another new trend, as well: Customers have shifted their priorities to more vital, basic services. A year ago, network members would use barter to pay for cosmetic procedures like tooth whitening. Now, they want fillings and cleanings, he said.
Entrepreneur Shawn Christian relies on barter trade for all of his employees' health care services. Christian has a vested interest in promoting bartering: He owns the Dallas franchise of Itex, a barter network that focuses specifically on serving small businesses. But Christian also owns a maid service, and although he offers a health insurance plan, none of his staff have purchased it because the premiums are still too high, he said.
Instead, Christian barters cleaning services for credits that he then swaps for dental care and visits to emergency clinics. He estimates that he spent about $15,000 in barter money last year paying for staff health care.
Medical barter has its limits: Christian would love to barter for prescription drugs, but can't because there are no providers participating in his network.
Corwin Discount Drugs, one of the few pharmacies that have joined the barter trade, sees heavy demand for its wares. Based in Lockport, Ill., the prescription drug supplier does around $100,000 a year in barter revenue, accounting for around 8% of the store's annual sales.
Owner Walter Beich, who has been involved with the IMS network for almost 20 years, says his barter trade is up 20% from two years ago. He uses his barter credits to pay for software, vehicles and store maintenance, freeing up cash for other purposes.
That isn't to say that there's a headlong rush to start swapping oil changes for heart surgery. Though it's growing, barter itself is "still a wrinkle in the economy," Strabley acknowledges. Still, his network is soliciting for new members in the medical fields in greatest demand, such as eye doctors, dentists and chiropractors. Medical professionals currently make up less than 5% of IMS's membership, a figure Strabley would like to grow to 7%.
As with most networks, IMS' medical members are mostly sole practitioners and small operators. Red tape-heavy hospitals don't generally engage in barter.
Woodhull Medical and Mental Health Center in Brooklyn, N.Y., is a notable exception. The hospital's Artist Access program has since 2005 allowed more than 400 uninsured musicians, actors, dancers and visual artists to barter their talents in exchange for surgical procedures and dental care.
Artists can teach an opera class, paint murals or act out scripts to help doctors in training practice delivering bad news, earning credits to apply toward the services they need. Since the economy worsened, coordinator Amy Duquette says she's seen two or three inquiries a week, up from the previous average of one a week.
"As they're calling me, they're specifically saying, 'well, I just lost my job, so I don't have health insurance now,'" she said.
For business owners like Viking, it's bartering or bust when it comes to expanding access to medical services for himself and his staff.
"The pool of available money for health care dries up very quickly," he said.

To write a note to the editor about this article,
click here
.